On Collusion and Conspiracies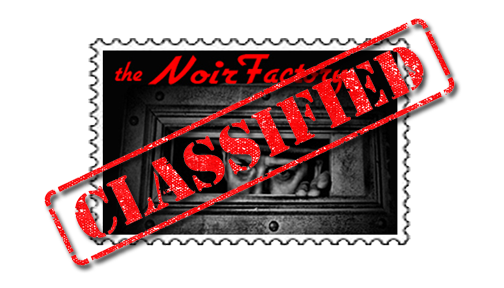 The first mention of the Noir Factory in literature is in Konrad Mendleson's 1912 manifesto On Collusion and Conspiracies in Modern Society (Dunlop &Finch). In it Mendelson writes of whispers and rumors of a shadow organization. He describes that organization, the Noir Factory as a secret conclave existing only to exert influence over governments both local and abroad.
In the book, Mendelson accuses the Noir Factory of controlling most of the ports in eastern Europe and of having a virtual strangle-hold over the spice and commodities trade in the middle east. He also states that no man can hold office in Prague without the consent of the Noir Factory.
The allegations against the Noir Factory by Mendelson cannot be corroborated and all known copies of On Collusion and Conspiracies have disappeared from existence.
In October of 1913 the offices of Dunlop and Finch were burned to the ground and the managing editor, Gustav Mann, was discovered beaten. No suspects were detained and the fire was ruled an accident. Mann never speaks of the experience.
Later that week Konrad Mendelson goes missing and is never seen again.
*****
In 1948, on the Clausen Radio News Hour, Daniel "Chip" Henry mentions the Noir Factory in an editorial on corruption in government. He alleges that in an ongoing series he will "shine a bright light" on an organization "more insidious than the Red Menace."
The next day Henry delivers a piece on local pet adoptions and says no more regarding the Noir Factory. For the rest of his life, Henry never again mentions the organization or what he was to report.
*****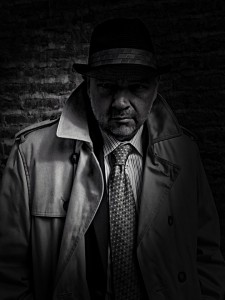 Currently the Noir Factory maintains a presence on the internet in the form of a podcast, blog, and ebooks. The chief investigator of the Noir Factory is suspected to be Steven Gomez, a native of northern California. Gomez appears to be a middle-aged writer and father with no special training in arms or hand-to-hand combat, but this cannot be confirmed.
Most of Steven Gomez's movements can be traced back to his home town of Tracy, California. He has held positions in education, wine representation, and once owned a business in the coffee trade for over a decade. Whether or not this was a cover can neither be confirmed nor denied.
On a few rare instances, however, Gomez disappeared from surveillance for extended times. On more than one occasion he left the country, and during another "disappearance" he resurfaced with his mysterious bride, Deborah Ann.
*****
Steven Gomez's mission appears to be to lead the world to believe that the Noir Factory is a harmless, benevolent story-telling endeavor, who's mission is to bring tales of true crime, hard-boiled fiction, and noir sagas to a story-hungry public.
Surveillance is strongly requested. With great costs, the location of the Noir Factory Podcast and the Noir Factory Blog have been determined. Disinformation is also distributed through Amazon in the form of eBooks and paperbacks, some of which are freely given to the public, and all of which can be found here.
If you come across Steven Gomez in a public area, remain calm and do not panic. No formal charges are pending against him in any countries and as of this writing his cover as a writer, father, and husband remains intact. Attempt to make small talk and ask if Gomez is willing to sign a copy of his book.
And remember that while he appears harmless all may not be as it appears.
-20-