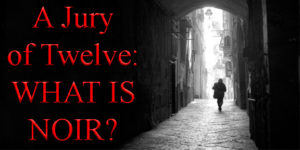 In the Supreme Court ruling of Jacobellis vs. Ohio, Justice Potter Stewart wrote regarding obscenity that "he knew it when he saw it."
That's a good benchmark for a lot of things, but it works particularly well for noir.
The Encyclopedia Britannica had this to say about film noir:
Film noir, (French: "dark film") style of film-making characterized by elements such as cynical heroes, stark lighting effects, frequent use of flashbacks, intricate plots, and an underlying existentialist philosophy. The genre was prevalent mostly in American crime dramas of the post-World War II era.
You can narrow that scope and talk about the characteristics of noir in general. The genre usually springs from a hard-boiled background, takes place in an urban setting, features the presence of a femme fatale, and reflects the uncertainty of American culture in the forties and fifties. Film noir heroes tend to be morally ambiguous and despair is as ever-present as a shadow.

Narrow further and you call it a distinctly American art movement with a heyday from the 1940's to the 1950's. Anything outside that timeline risks being labeled "neo-noir," or "noir-style."
For every point, there is a counter point, and for every rule there is at least one exception.
We reached out to twelve distinct voices in the industry, from industry leaders to fresh talent, from established masters to cult writers, and we asked them the simple question "What is Noir?"
More often than not, we didn't get what we expected. Instead of listing rules and characteristics, they saw the question as "What is noir TO YOU?"
The answers we received to this question were far more personal than a list of attributes. Our jury spoke about what they felt about the art form, the parts that mattered to them, and what bullets of noir found their mark. And in doing so they helped us understand what noir really is.
And for that, we thank them immensely.
---
Eddie Muller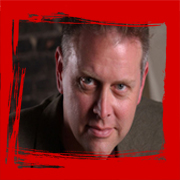 Eddie is recognized internationally for his work in the field of noir. He is the creator and presenter of Noir City, the premiere noir film festival in the world. He also hosts noir films on TCM and is the founder and president of the Film Noir Foundation and has been named the "Czar of Noir."
Eddie has published great noir fiction, such as The Distance and Shadow Boxer as well as cutting noir non-fiction, like Gun Crazy and Dark City. He has forgotten more about noir than most will ever know, and he quite probably bleeds darkness. http://www.noircity.com
"Empathy for those in hell."
---
Christa Faust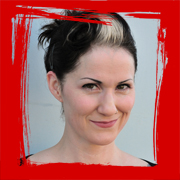 Christa is an east coast writer who has made a home on the west coast. The author of over a dozen novels, including some of the hardest-hitting noir you'll ever encounter, she has been nominated for the Edgar as well as the Anthony awards.
You can find her prose in Hard-Case Crime books The Money Shot and Choke Hold, as well as Hoodtown and Control Freak. She also is the author series novels of Fringe and Supernatural. She can speak quite confidently on noir, Boston Terriers, and bitch eyebrows. She is also a professional smart-ass. http://tinyurl.com/christafaust
"Noir: It's French for black. But seriously …."
---
Lawrence Block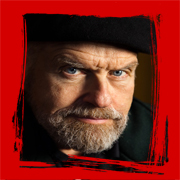 If you haven't heard of Lawrence Block then you are probably on the wrong website. Lawrence is the author of the Keller novels, the Even Tanner books, the Matthew Scudder series, the Bernie Rhodenbarr stories…well you get the picture.
If you've ever fallen in love with a hard-boiled story or a noir tale, there's a good chance it was his. Lawrence Block has received the Grandmaster Award from the Mystery Writers of America, a Lifetime Achievement Award from the Private Eye Writers of America, four Shamus awards, four Edgar awards, the French title of Grand Maitre du Roman Noir, and has the ability to cloud men's minds. http://lawrenceblock.com/
"Noir is crime fiction written by a pessimist."
---
Will Viharo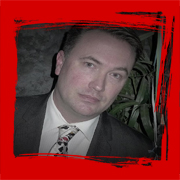 Will Viharo has been successfully avoiding labels his entire life, and his work is a reflection of that. Call it "Gonzo Pulp Fiction" if you must, Will's breed of noir is not for the feint of heart, and really not for the kiddies.
He has been the film impresario host of Thrillville, the host of Seattle's Noir at the Bar, and is the founder and creator of Thrillville Press. He is also a contributor to Gutter Books, which publishes his unique line-up, like A Mermaid Drowns in the Midnight Lounge, Love Stories Are Too Violent For Me, and Hard-Boiled Heart. And he has also been known to rock a fez on occasion. http://www.thrillville.net
"Traditionally, the origin of the term "noir" derives from the French critical retrospective designation of a highly stylized downbeat trend in postwar American cinema. Essentially they were describing not a genre per se, but a dynamic combination of mood, style and thematic nihilism permeating Hollywood during that transitional period, when many returning G.I.s felt shut out of the American Dream they fought and died to preserve.

Nowadays the term "noir" has morphed into a conveniently co-opted marketing niche to pimp crime fiction that is focused more on the existential plight of the morally challenged protagonists than the illicit action itself. So basically, it's up for grabs and open to subjective interpretation, especially since its historical roots are so loosely buried.

I tend to think of "noir" as real life pain I've actually experienced, not something I write for kicks or profit. Organic "noir" is not fun when you actually experience it, all creative catharsis aside.

In a general sense, "noir" is not only the bitter realization that we all wind up dead and most likely forgotten, no matter what we do during our short sprints to the graveyard, but it also contextualizes some of the desperate ways in which we individually choose to cope with the shared despair of the human condition. That's what gives "noir" its universal appeal, such as it is."
---
Charles Ardai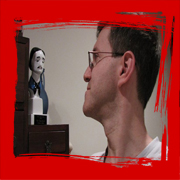 As the co-foounder and editor of Hard Case Crime, Charles Ardai makes it his mission to bring new and classic noir to the world, as well as take huge bites from my paycheck.
He has re-issued noir classics from Lawrence Block, Donald E. Westlake, Ed McBain, and Cornell Woolrich among others. Under his watch, Hard Case Crime have also fostered in new stories from writers such as Christa Faust, Peter Pavia, and a newcomer named Stephen King. When he isn't preaching the gospel of noir, Charles is busy crafting great stories of his own. He has authored such Fifty-to-One, and most recently, The Nice Guys, The Official Movie Novelization. http://www.hardcasecrime.com
"Noir is an acknowledgement of the unfortunate fact that the opposite of optimisim, it's realism.
Noir depicts lives beset by disappointment, frustration and cruelty, in a universe that is indifferent at best and malign at worst.

Noir is recognition that there are no happy endings, only endings; that none of us make it out alive, and the only question is how long you can cheat the reaper and how much you'll suffer along the way.

The best you can hope for — the best — is that you will see all your friends and loved ones die first."
---
The Strand Magazine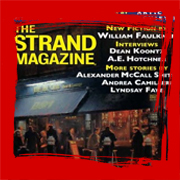 In 1891 the Strand Magazine set the table for mystery and detective fiction to evolve and flourish.
It became the literary home of Arthur Conan Doyle as well as played host to Dorothy L. Sayers, Agatha Christie, and Georges Simenon.
Today's incarnation of the Strand still plays host to the most devilishly clever names in noir fiction. The editors at the Strand were kind enough to give us a few words. https://www.strandmag.com/
"Noir is not only a writing style but a mood and a movement, we can safely say that Chandler, Hammett, and Woolrich took crimes out of country estates and thrust them into dark urban mean streets and forever changed the crime fiction genre."
---
Paul Brazill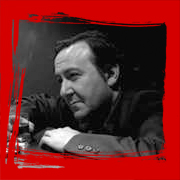 Paul is an international noir writer, born in England and laying low in Poland.
He has written such great in-your-face books such as Cold London Blues, The Last Laugh, and Kill Me Quick! He also isn't above serving as an editor, as such titles as True Brit Grit will attest. https://pauldbrazill.com/
"Crime fiction is about bringing order to chaos. Noir is about bringing chaos to order."
---
Gregg Taylor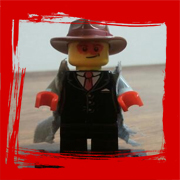 For years Gregg Taylor has been the the head honcho of Decoder Ring Theater, where he wears any different hats, including fedoras and domino masks.
In addition to writing such Finn's Golem, the Black Jack Justice, and The Red Panda books. He also regularly brings the Red Panda and Black Jack Justice monthly to a podcast loving audience. http://decoderringtheatre.com/
"Noir is a pagan spirit that is invoked by an outlandish flood of extended metaphors delivered in a staccato near-monotone. Noir is a torrent of high drama and low behavior. Noir is a style, a philosophy, a half-remembered song. Noir is runaway nihilism peppered with a profound sense of loss. It is the drunken hope of a man who has forgotten everything except the gutter, but who is almost certain that the stars were once his home. Noir is a world that never was, but feels so familiar that it can't be anything but the truth, if only we remembered what truth was."
---
Paul Bishop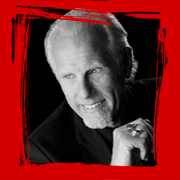 As a thirty-five year veteran of the LAPD, Paul Bishop brings a realism to mystery and procedural stories that few other authors could hope to achieve.
He was the lead investigator of ABC's reality show Take the Money and Run, the author of the Fey Croaker and Calico Jack Walker series, and most recently published Lie Catchers.
He is also the co-creator and publisher of Fight Card Books, a hard-boiled, noir line of boxing novels. http://fightcardbooks.com/paul-bishop
"Noir is the language of the desperate-greed, lust, bad choices, no exits…"
---
Steve Hockensmith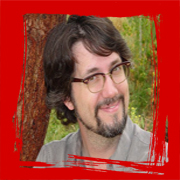 Steve Hockensmith is an award-winning writer responsible for the immensely enjoyable Holmes On The Range series as well as the ever-popular Pride and Prejudice and Zombies: Dreadfully Ever After (or romzomcoms, as he calls them).
Steve is also the author of The White Magic Five & Dime books, the Nick and Tesla Middle-Grade Mysteries, and a slew of great short stories for publications such as Ellery Queen and Alfred Hitchcock.
http://www.stevehockensmith.com/
"'Noir' gets thrown around a lot as a synonym for 'dark' or 'edgy' or 'violent.' But I think something can be as dark and edgy and violent as all get-out and still not be noir.

Hardboiled detective fiction's usually not noir, for instance. It can be cynical and tough, but in the end the good guy prevails (or at least survives) because *he's* cynical and tough. In noir – which scoffs at the idea of a 'good guy,' by the way – all your cynicism and "toughness" ("Bah…I'll show you tough," sneers Noir) just paves the way to disaster.

Because noir isn't just dark. Noir is fatalistic. Noir is nihilistic. Noir is doom."
---
Seattle Mystery Bookshop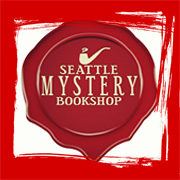 Since 1990 the staff of the Seattle Mystery Bookshop, founded by Bill Farley, have brought murder, suspense, and intrigue to the grateful citizens of the Emerald City.
The folks at the Seattle Mystery Bookshop are well versed in the areas of hard-boiled and noir fiction and owner JB Dickey kindly lent us his take on the field.
http://www.seattlemystery.com/
"As a bookseller, it's always nice to see new noir writers emerge. There's always somebody new trying their hand at noir. Some are more successful than others. But it's clear that it is a sensibility that continues to draw writers and readers.

And why not? As a bookseller, reader and earthling, I think "noir" captures the realities of life. Life does not always make much sense, the good guys often are kicked in the teeth, the bad guys continue to rule, and your best laid plans are so much chalk on a dirty, hot sidewalk. "Noir" is a style or attitude or sensibility that mirrors what we see and experience and are familiar with if we're using our eyes and ears and brains.

As Chandler wrote, it's all accompanied by the raucous laugh of the strongman. As James Lee Burke wrote, you have to walk through the smoke and laugh back at 'em. Not many have the fortitude to smile back at the devil so it is no surprise that it is mirrored in our art forms – in the books we read and the movies we watch – as a way of exorcising our anxieties.

Noir will continue to exist because we're human. Thank gawd there continue to be writers brave enough to write about it with wit, honesty, and flash."
---
Kevin Burton Smith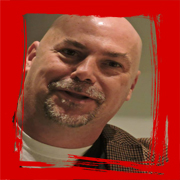 Kevin Burton Smith eats, sleeps, and breaths hard-boiled and noir fiction. In addition to being a great writer of short fiction, Kevin is the head honcho of Thrilling Detective Magazine, the go-to resource for detective fiction, literary history, and how to coordinate your handgun with your hip flask. http://www.thrillingdetective.com/
"If God answers all players, noir is the colour when He says "No." But it's more than that. Noir imagines Life itself as the Great Wrong Place, where bad choices, bad people and bad luck are on a collision course. There may be survivors, but nobody walks away unscathed."
---
And the jury has spoken.
While so many voices lend their own unique perspective to the question, the major theme that flows through the the answers focuses on hopelessness, despair, and the ability of mankind to ultimately damn itself. And if that is the true definition of noir, then what's to say that that noir isn't everything from Paradise Lost and Crime and Punishment to Blade Runner.
Not a thing. And I'm perfectly all right with that.
How does YOUR definition of noir stack up against the pros? Shoot us your take in the comments section or move the conversation over to Facebook!
---