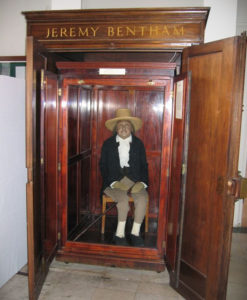 My name is John Brightman and I am a hunter, as was my father before me. My job is to take down the most dangerous prey, the Noir Factory crime cabal, a criminal organization that has operated for centuries in the shadows of polite culture. They have been my family's quarry for generations and while I am new at the game, it has been my experience that the license for the hunt is quite costly.
***
Two days ago I returned to my small studio in Seattle's wharf area to find a note waiting for me. It was from a man named Miles Scofield and it instructed me to meet him at a bar in town called Einstein's, nearby on the docks.
I knew the bar in question and assumed that it had been named ironically. It was a squalid, unsavory little dive and the collective IQ of all its customers could not have generated a single genius. There was no date or time associated with the note and it vaguely mentioned that I would be rewarded if I sought him out.
I was tired and sore and the gunshot wound in my shoulder was acting up, but if it meant leading me one step closer to the heart of the Noir Factory, than it would be worth it.

I walked the distance from my studio to the docks. It took about ten minutes but I back-tracked a little, just in case anyone might be tailing me. I got to Einstein's at four in the afternoon and not a single car graced the parking lot. The building sat on a concrete island a stone's throw from the big ships. The west side of the building had windows, but the boxes and debris stacked against it told me that they weren't functioning. The building itself was white but covered with enough grit and grime that I could have easily written my name on the side if whatever exotic disease that lived in the dirt didn't bother me.
I opened the door and let my eyes get used to the darkness. Once they did it wasn't a real treat. The motif of the front of the house was early American squalor and I was sure that I could write my name in various surfaces of the interior as well. There were three individuals in the bar who were not behind the counter and of them, only one was awake.
The bartender looked up at me and nodded. He was an older man, older than I was, at any rate, anywhere from 50-80 years old. He was a lean fellow with an odd bend to his posture and a face that was a patchwork of scars and stubble. He asked me what I wanted and I told him I was looking for Miles Scofield.
"Over in the corner," the barman said with an uncaring shrug.
"I guess I got lucky finding him here," I said, and the barman laughed like it was the funniest thing he had heard all day.
I ordered a Seven-and-Seven, figuring it was a safe drink and walked over to Scofield. He too was bent and broken, like the barman, but he wasn't nearly as beaten and as hard as the working man behind the counter. I pulled up a chair and asked why he had left a message for me.
"It'll cost you," he said and I pushed away from the table and started to walk. It wasn't good business to feed cash to lugs looking for their next drink. I turned away and he called after me.
"I caught case number thirty-one of the podcast last night," he said, looking into his empty glass. "There was a lot about this 'Batman' that I was completely unaware of."
He ended the sentence in a preposition but it still drew my attention. He knew about the Noir Factory and I had to know how much. I sat back down and he shoved his glass towards me. I motioned for the barman and a moment later his glass was full.
I told Scofield to talk and he again said it would cost me. I asked how much and he told me twenty bucks. I would have paid ten times as much. I told him to tell me first. He drained his glass and motioned for more. I nodded and quickly realized that the booze might cost me exponentially more than the info. I told him to get on with it.
"Have you heard of University College London?" he asked. I told him I had and he said years ago he had been a professor of Archaeology there. I made a joke about being the first professor ever to walk into Einstein's and he told me that the barman, Felix, was a professor of Indigenous Studies.
Felix winked at me. I ignored it and told Scofield to continue.
He then asked if I was familiar with the "Auto-Icon" of University College. I told him I had no idea what he was talking about. He then told me the story of Jeremy Bentham.
"Bentham was an English philosopher and social reformist in the eighteenth century. He studied law and was an advocate of social reform as well as the founder of the modern utilitarianism movement."
I could feel the bullet hole in my shoulder throbbing.
"Excellent," I said. "I was afraid today would go without a conversation on modern utilitarianism." I sipped my drink and rethought my purpose in the universe. "So how is this guy related to the Noir Factory?"
"Not in the slightest," he said, once again producing an empty glass and motioning to Professor Felix. I held up a hand and the bartender-drunkard process ground to a halt.
"Then what the hell are we doing here?" I asked.
"Bentham had no relationship with the Noir Factory," said Scofiled with a mischievous grin. "His severed head on the other hand…"
I sighed and motioned for both professors to continue. Drinks were refreshed and Scofield made with the storytelling.
"A distinguished man of letters, Jeremy Bentham was a good and noble soul who had no interactions with hooligans such as the Noir Factory. He lived a life of illumination and passed away at the ripe age of 84."
"Whereupon he..?" I asked.
"Whereupon he became the Auto-Icon," Scofield said.
"Bentham's papers were donated to the newly founded University College London and it was decided before he passed that his body would be donated to science."
"However…" I said.
"However," Scofield smiled, "Before his death, Bentham had different ideas. He drafted a legal document setting up the process to create the Auto-Icon and purchased a set of glass eyes. In fact, it has been said that he carried a set of glass eyes for the Auto-Icon with him for over ten years."
"And what the hell is this Auto-Icon," I said, reaching the bottom of my drink as well as my patience.
"The Auto-Icon is Bentham," he said, exhibiting some of the glow I could imagine from his university days. "It is his preserved body!"
I stared at him in stunned disbelief as he finished his drink. He then motioned for another round.
"What the hell is wrong with the English?" I asked Scofield.
"So many things," he murmured as Professor Felix worked his magic. "So many things."
"The Auto-Icon was Bentham's body," he said, "preserved by stuffing clothes with his skeleton and straw, attaching those clothes to gloves and boots, and preserving his head. Bentham was then placed in a display box made of glass and wood and placed in the South Cloisters, where he still sits today."
"That's the most English thing I've ever heard," I said.
"Quite."
"But what went wrong?" I asked, taking one sip to his ten.
"My boy, what could possibly go right?" He took another drink and told me the history of the Auto-Icon.
"The process of preserving the head was botched from the beginning, so while the eyes that Jeremy Bentham carried went into the Auto-Icon, the preservation process left the face with a look of…"
"Ghoulish corpsification?" I offered. He nodded and drank.
"Naturally the head could not be displayed in such a fashion, so a head of wax was fashioned instead."
"But the rest of the body?" I asked.
"Still there," he replied, as if I asked if it were still sprinkling outside.
"So you mentioned that the head had something to do with the Noir Factory?"
"Ah, yes. So I did," replied Scofield as he paused to admire his empty glass. Once again Felix plied his trade and the meter started.
"Bentham's head was placed in a wooden container and placed between the legs of the Auto-Icon."
"Can't see how that could possibly go bad," I said.
"Well, it seemed that University College London is positively infested with college lads."
"Oh," I said. "Go on."
"The head disappeared a number of times in the twentieth century. The first time was in 1975, when students from King's College stole the Auto-Icon's head and ransomed it for 100 pounds, to be donated to the local shelter."
"Did they get it?" I asked.
"The school gave the shelter 10 pounds and Bentham's head was returned. It did go missing on a few other occasions before last time, when it was found being used as a football in the quad."
"You mean a 'soccer ball?'" I asked.
"Americans," Scofield said with disdain. "That was the final straw for the school and they locked up Bentham's head in a safe, where it resides today."
"And the Noir Factory…?" I prodded. He took a deep breath and held it before expelling, long and slow.
"I was a fellow at UCL in 1989 when the 'Star of Osiris' was on loan to the Archaeology Department."
"The dagger?" I asked.
"The jeweled dagger," he corrected, still the professor. "A jeweled dagger reportedly used by the priests of Osiris to offer sacrifices. It is a priceless artifact of incredible value."
"And it grants eternal life?" I offered.
"Don't be a twit," said Scofield. "It was worth a fortune on the antiquities market. Even though it wasn't my department, the dagger made tons of headlines. Even more a month after it got there when it was found that the dagger had been replaced with a lead replica."
"Wow!" I said. "How did they discover that?"
"It was verified as authentic on delivery, of course, but over time it was mishandled and scuffed by a grad student. It was then that the switch was discovered."
"And did they ever recover the original?"
"No," said Scofield. "And that's the thing. About a week before the counterfeit was found, the Auto-Icon's head went missing. No ransom was asked but it was discovered in a train locker in Aberdeen a day later. I was in charge of caring for the head and on its return I noticed an incision at the base of the skull."
"And you think that was how the thieves got the dagger out?" I asked.
"It was about the same size as the Star of Osiris and could have served to house the dagger. Also around the same time two chums were reported missing and never found."
"The Noir Factory probably set them up to steal the thing and have it look like a prank," I said. "The kids were probably just poor dupes…."
"Perhaps," said Scofield. "At any rate, there were whispers around campus regarding the Noir Factory, so in my mind, at least, the connection is there."
"It's a place to start," I said, tossing a twenty onto the table and ordering another round for Scofield. I settled up with Professor Felix and left, hoping to get some collaboration on what Scofield had told me.
***
A week went by and I came up empty. I went back to Einstein's to see if I could get more details from Scofiled, but neither professors were in. I asked the barman and he said neither one sounded familiar and that he was the only barman here. I would have pressed him but the eyes on the barflies around me seemed abnormally sharp.
So this is where the trail ends and if nothing else it is an interesting tale. But interesting tales aren't my mission, and no matter how long it takes, I will bring the Noir Factory out of the shadows once and for all.
JB