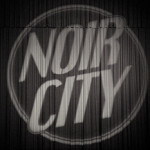 As the hometown of Sam Spade, San Francisco is a major player in the geography of American Noir, and rightfully so. But it is really modern-day pulp writer and film expert Eddie Muller who puts the city front-and-center as the Noir Capital of the World!
This week kicks off Noir City, the 11th Annual San Francisco Film Noir Festival, presented by Muller, who novelist James Ellroy has appropriately dubbed the "Czar of Noir." Running from January 25 through February 3, Noir City presents remastered prints of some of the best and darkest English speaking cinema has to offer on the big screen of one of America's greatest movie cathedrals.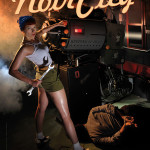 Noir City began the year with the thrill ride with Gun Crazy, written by Dalton Trumbo and staring John Dahl and Peggy Cummings. Gun Crazy tells the story of a passionate couple on a cross-country crime spree. The true gem of this showing was Noir Leading Lady Peggy Cummings. Cummings was in attendance and shared her recollections of a career in motion pictures.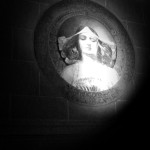 There are many other facets to this crown jewel of Noir, including a Pre-festive Noir City Night Club last Saturday at the Regency Lodge, where serenaders El Radio Fantastique and torch song temptress Laura Ellis set the stage for an open bar and striptease sensation Eve Lovelle. This trip through time to 1949 was hosted by MC and Noir Czar Eddie Muller, and was the perfect way to get into the mindset of World's Largest Noir film festival.
The true stars of Noir City are the films, lovingly restored to their original glory by the Film Noir Foundation. Classics such as Sunset Boulevard and Repeat Performance share the bill with little-known but intriguing noir stories like Hell Drivers, The Hoodlum, and The Sniper. Included in the festival are pre-code movies A House Divided, The Kiss Before the Mirror, and Laughter in Hell, as well as African American voices in Noir such as Native Sun and Intruder in the Dust. Also featured are the 3-D Noir offerings Man in the Dark and Inferno.
These dark clouds over San Francisco won't last long, so head to the Castro and make sure you get your ticket for some of the best that Noir has to offer, brought to you by folks who truly live for the dark side.