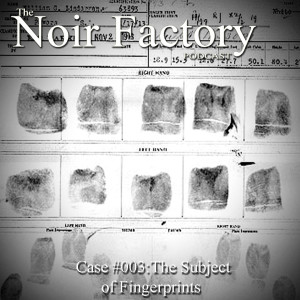 It's hard to tell where exactly the story begins because there was no huge discovery.
At the tips of your fingers there are marks. Loops and swirls, whorls and arches. It was kind of like telling the world that you were the first to discover… your belly button.
It just didn't go over well, but unlike your belly button, the patterns on the tips of fingers meant more than just a physical oddity. The patterns on your fingers tell a story.
But yeah, I guess so does your belly button.
SOURCES:
Beavan, C. (2001). Fingerprints: The Origins of Crime Detection and the Murder Case that Launched Forensic Science, New York: Hyperion.
Sir Francis Galton F.R.S: 1822-1911. (n.d.), from http://www.galton.org/
Fingerprint. (2013, January 29), from https://www.fbi.gov/about-us/cjis/fingerprints_biometrics/biometric-center-of-excellence/modalities/fingerprint
Follow us on Facebook to suggest episode ideas, comment on our blog, and if you feel up to it, leave a review on iTunes.
1 Comment