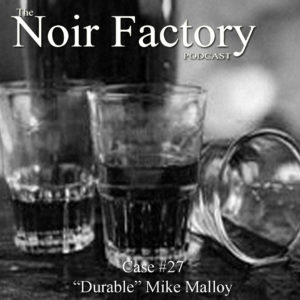 In 1996 a board game called KILL DR. LUCKY came out. It was a wildly fun game where each person takes turns trying to, well… kill Dr. Lucky.
Don't judge me. It was a simpler time.
The game required each player to take a turn at doing in the Rasputin-like physician, which was sooo much more difficult than it sounded. It took luck and daring to get the good doctor away from all other players and do him in, and more often than not, he escaped no worse for wear.
In short he was one hard SOB to kill. I'll go ahead and put a link right here so you can see what I mean.

What does that have to do with today's case?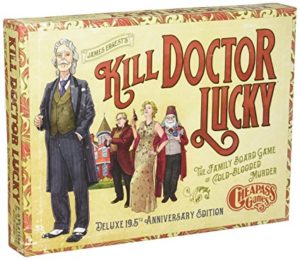 Well, a lot of what we do here is based in hard, cold fact and today's case is a little incredible.
In fact, you'd be forgiven for thinking that today's file is a little something we overheard at the corner bar.
Everything here, like all of our cases, has been researched and verified to the best of our ability. So sit back and have a pint as you listen to tonight's tale. Hell, have two if you aren't driving.
Case #27 – "Durable" Mike Malloy. Today on the Noir Factory!
SOURCES
Read, S. (2005). On The House: The Bizarre Killing of Michael Malloy. New York: Berkley Books.
"Killed for Insurance." The Washington Post, May 13, 1933
"Four to Die for Killing by Gas After Auto, Rum, Poison Fail." The Washington Post, October 20, 1933
Abbott, K. (2012, February 7). The Man Who Wouldn't Die. Retrieved from http://www.smithsonianmag.com/history/the-man-who-wouldnt-die-89417903/