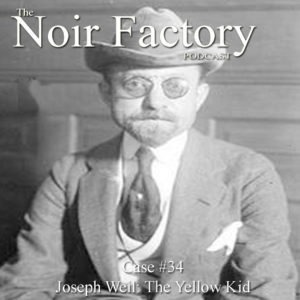 "Who's going to believe a con artist? Everyone if she's good." – Andy Griffith
Joseph Weil was born in Chicago in 1875 to Mr. and Mrs. Otto Weil. The couple owned a small neighborhood grocery store and made a decent income. Their boy, Joseph, helped out after school by sweeping up and stocking shelves.
And then he discovered racehorses.
He quit school at seventeen to work as a debt collector, and while he was successful at collections, it was observations that were really his specialty. At the end of the day, when he turned in his collections, he noticed that his fellow collectors were a little short. These collections went to bookkeepers who, in turn, were a little short on their offerings.
Weil let his fellow workers know that he had noticed their "inconsistencies" and hinted that others might be interested as well. Soon he was the recipient of 10% of those said "inconsistencies."

While Weil's fortunes took a temporary upturn, he couldn't really count on blackmailing his co-workers as a long-term business model. Nor did he have to.
SOURCES:
Weil, J. R., & Brannon, W. T. (2011)."Yellow Kid" Weil: The Autobiography of America's Master Swindler. Oakland: AK Press/Nabat.
Old Time Con Men: Joseph Weil. (2012, July 30) https://steampunkopera.wordpress.com/2011/07/30/old-time-con-men-joseph-weil/
Crouch, I. (n.d.). Joseph Weil Archives – The Paris Review https://www.theparisreview.org/blog/tag/joseph-weil/