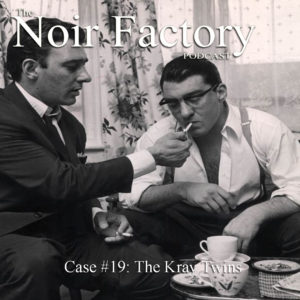 "They were the best years of our lives. They called them the swinging sixties. The Beatles were rulers of pop music, Carnaby Street ruled the fashion world…and me and my brother ruled London. We were fucking untouchable." – Ronnie Kray, from his autobiography
The East End of London during the sixties was a mixture of poor and artistic, of modern and bohemian, of classic and diversity that England had never seen before or since. It was like Bauhaus before Hitler. It was like Harlem in the 20's. It was like… well, it wasn't like anything ever, and that's what made it special.
Clubs and art galleries sprang up amid the squalor that was the East End, and with them came the rich and the beautiful. It was said, rather famously, that "London's West End has all the money and leisure and that the East End monopolizes most of the labor and nearly all of the dirt."
In the 60's it was time for the dirt in the East End to shine.

The wealthy and the influential came to the East End to rub shoulders with the infamous, the dangerous, and the notorious. There was no neighborhood in all of England that encapsulated the 60's like the East End, and all through it lurked a dark and dangerous thread that lead to a pair of twin brothers looking to make London their own.
SOURCES:
Pearson, J. (1973). The Profession of Violence; The Rise and Fall of the Kray Twins. New York: Saturday Review Press.
Cabell, C. (2002). The Kray brothers: The Image Shattered. London: Robson.
The Krays. (n.d.) http://thekrays.co.uk/
Ronnie and Reggie Kray. (2014). http://www.crimeandinvestigation.co.uk/crime-files/ronnie-and-reggie-kray
2 Comments