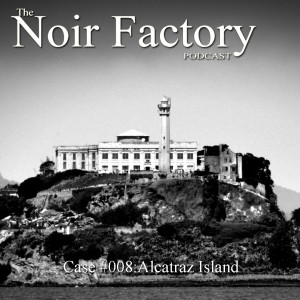 "Break the rules and you go to prison. Break the prison rules and you go to Alcatraz."-Anonymous
Sitting about a mile and a half off San Francisco in the middle of a bitter, inhospitable California bay, Alcatraz Island is a lot like many other pieces of bay area real estate. Many have claimed ownership and many court battles were waged over ownership.
But unlike other prime pieces of San Francisco real estate, few have wanted to call it home. The Island, Alcatraz Island, is also known as "The Rock." And those who did call it home didn't care for the experience.
The island, one of a group of small islands sitting in the bay, was known to the Native American population of the area but was not inhabited by them.

In truth, there was nothing to lure them, or anyone else, to the rock. Vegetation was almost non-existent. The island was composed mostly of irregular, stratified sandstone. It was described by an American officer as "entirely without resources within itself and the soil scarcely perceptible being rocky and precipitous on all sides."
The rock itself was 1700 feet long, 580 feet at its widest side, with two peaks of about 130 feet each. It measured a total of 22 acres.
There was nowhere on the island to land a boat, no beach or shore, and the rock was overwhelmed by birds. So much so that Juan Manuel DeAyala called it "La Isla De Los Alatraces," or "Island of the Pelicans."
So while the island had nothing really going for it, the real estate did have three things in its favor: location, location, location.
SOURCES:
Ward, D., & Kassebaum, G. (2009). Alcatraz: The Gangster Years. Berkeley: University of California Press.
Esslinger, M. (2003). Alcatraz: A Definitive History of the Penitentiary Years. San Francisco, Calif.: Ocean View Pub.
Wellman, G. (2008). History of Alcatraz Island, 1853-2008 (Images of America: California). Charleston, S.C.: Arcadia Pub.
Welcome to Alcatraz History. (2016). http://www.alcatrazhistory.com