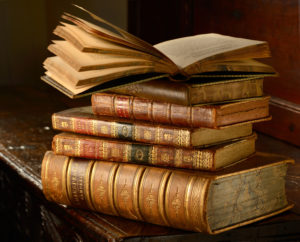 My name is John Brightman.
My father's name was also John Brightman, which isn't really that unusual in boys, and becoming less-so in girls. For most of my life people had made the assumption that I was the junior to his senior, but whenever called me that in my father's presence, he would correct them.
"His name is John," he would say.
And that was that.
I am a historian by trade, again like my father. I have a love of looking into the past, at the events and people, turning them, and examining the facets of a particular moment. The goal is to understand that confluence of events and what may be taken from it.
The process is akin to being a detective. While you can never look into someone's soul or read their mind, with enough information you can try to understand their wants, their needs and their desires. You can understand what motivates people to behave in a given way in a given situation, and that can help you make sense of events and tragedies.
It is a process, sadly, that doesn't really work in the moment.
I would have loved the study of history even if my father had no interest in it, but as it is, that was the one time when he truly came alive.

I never knew my mother, who I was told died in childbirth. Instead I was raised by the staff in an apartment home outside of the Fabrage Institute, a small, private university where my father taught. Each day I had breakfast with him and we both went off to our respective schools. I would see him again at supper, when he wasn't away on a trip, and afterwards we would do homework.
I mine and he his.
The hour before bedtime was the only time we really spoke and it was my favorite hour. He talked about his day and asked me about mine and he ended the evening with a story.
But never a bedtime story.
My father told stories that were grandiose in nature and involved kings and chieftains, high priests and rogues. He spun fables and epics, allegories and lessons. Exotic cultures hid in my father's stories, as did obscure codes of justice and conduct. In his stories, the Raven grants humans the light of the sun and a woman in the Pacific Islands buys the lives of her village with song.
Bedtime stories, as I understood them, were things that put children to sleep. My father's stories we designed to stimulate the imagination, to propel you to understanding, to encourage you to question. If anything, the stories provided hundreds of wonderfully restless nights.
Looking back, in that sage-like way that one can never achieve in the moment, it breaks my heart that a teenage John Brightman was ever foolish enough to tell his father that he was too old for his stories.
I was twenty-six when my father passed away. He had retired from the Institute and was living on the grounds as a "Professor Emeritus." I was away in Europe, finishing my dissertation, when I received a call from the school's administrator. She graciously offered her condolences and let me know the Institute would be honoring his legacy in a dress ceremony after his services and offered to fly me home as well as help me process my father's estate.
It was a touching kindness and generosity that I imagine would have made my father quite uncomfortable. I thanked her and immediately headed to the local bar to engage in the time-honored tradition of young men saying goodbye to the father they assumed would always be there.
The bar in Copenhagen was older than my country, full of dark wood and arcane bottles, and thankfully absent of company. I ordered scotch, over and over, and reminisced about the man who had made me what I am. After a few rounds of superior single malt, tinged only by my loss, I felt a tap on my shoulder.
"Are you a John Brightman?" asked a man in a dark suit. He was short and thin, with a dark complexion. He could have been any age and from anywhere. I assumed by the way he asked after me that English wasn't his first language. "A John Brightman" instead of "Are you John Brightman."
I answered that I was and in perfect English he gave me his condolences. I offered him a seat beside me but he declined, saying that time was, regrettably, not a commodity he traded in.
He said simply that he had known my father and had admired his kindness, and when I asked if he was a student of his, he chuckled and replied "of a fashion, I suppose."
He placed an arm on my shoulder and wished me well as a "John Brightman." As he shook my hand, I felt him place something into my palm. He walked away quickly and, before my alcohol-edged reflexes could respond, I was left alone in the bar with an empty glass of scotch.
And a thumb drive.
I took the drive back to my apartment and viewed the contents. There were many files on the drive, mostly PDFs, and most of those were documents and photographs. Some of the files were related to my father but there were other files as well.
Much older files.
As I said, it is easier to look back on there events and judge them when you are outside the moment. Since that night I have verified and proven as much about these files as I could and over time have come to believe in their contents. The same cannot be said of that evening in Copenhagen.
I spent much of that night pouring over the contents of the thumb drive in a state of stunned disbelief. Not only did the contents of the drive point to events centuries old, but they spoke of my father and his father and his father before him. As a historian I was familiar with some of the events mentioned. Some were mundane and ordinary, on the surface completely insignificant. Others changed the very nature of mankind. I was given a new perspective on them. It was perspective that colored how I viewed everything in my life afterwards.
But the most surprising fact was that I never really knew my father at all.
I discovered that I was not the "junior" Brightman to his "senior" at all. Instead I found that I am the fourth "John Brightman," and each "John Brightman" has been an only child. The Brightmans first came into being in 1913 when a man named Konrad Mendleson published a book in eastern Europe called On Collusion and Conspiracies in Modern Society.
In the book, Mendleson talks about an organization called "The Noir Factory" and makes a case that it is a criminal empire working throughout Prague. There is little evidence of this "criminal empire" to base the charges on and most of the supporting text to this book has since vanished.
I have little doubt that on its own, the book would have faded into obscurity. In this case, however, the journey was assisted. In October of 1913 the offices of Dunlop and Finch, the publishers, were burned to the ground and the managing editor, Gustav Mann, was discovered beaten.
Mann never spoke of this experience ever again but the crimes of the Noir Factory goes deeper than that. The following week Konrad Mendleson disappeared.
History doesn't note the disappearance of Mendleson as a major event or even an event of note. The city of Prague rolled on, new offices were built, and business went on as usual.
Except for Konrad's brother, Warner.
In the days that followed, it became obvious that local authorities had no interest in looking into Konrad's whereabouts. In the weeks after, threats came to find Warner everywhere and he was forced to flee Prague and change his name.
He was the first "John Brightman."
The mission of Warner Mendleson, now John Brightman, was to find justice for his brother and to bring down the criminal empire known as the Noir Factory.
His research into this dark cabal found more evidence and a disturbing web of influence that was cast over the world and through the centuries.
The enemy, it seemed, was bigger than Warner could possibly have imagined. In order to safeguard his work, and to make sure it continued, he brought his son into the fold, once he came of age.
The process of passing this crusade went on from father to son for generations, with each father endowing his son a sense of justice. A need for integrity.
Passing on stories.
It was after my father was laid to rest that I decided to pick up his work. I poured over the information in the drive as well as the research left with his belongings. It was here that I concluded that he believed in the conspiracy that was the Noir Factory. In the years that followed I learned to believe in the conspiracy as well.
You can find the basic outline of their secrets HERE, but rest assured there is more evidence out there, waiting to be brought into the light, and I will continue to do exactly that.
I am, after all, a John Brightman.