Browsing articles in "Blog"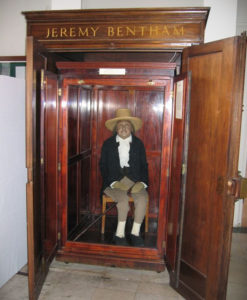 My name is John Brightman and I am a hunter, as was my father before me. My job is to take down the most dangerous prey, the Noir Factory crime cabal, a criminal organization that has operated for centuries in the shadows of polite culture. They have been my family's quarry for generations and while I am new at the game, it has been my experience that the license for the hunt is quite costly.
***
Two days ago I returned to my small studio in Seattle's wharf area to find a note waiting for me. It was from a man named Miles Scofield and it instructed me to meet him at a bar in town called Einstein's, nearby on the docks.
I knew the bar in question and assumed that it had been named ironically. It was a squalid, unsavory little dive and the collective IQ of all its customers could not have generated a single genius. There was no date or time associated with the note and it vaguely mentioned that I would be rewarded if I sought him out.
I was tired and sore and the gunshot wound in my shoulder was acting up, but if it meant leading me one step closer to the heart of the Noir Factory, than it would be worth it.
Continue reading »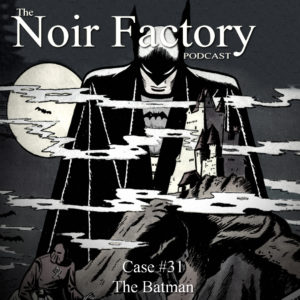 "He's clearly a man with a mission, but it's not one of vengeance. Bruce is not after personal revenge … He's much bigger than that; he's much more noble than that. He wants the world to be a better place, where a young Bruce Wayne would not be a victim… In a way, he's out to make himself unnecessary. Batman is a hero who wishes he didn't have to exist." – Frank Miller
In 1939 detectives and vigilantes ruled the popular literary landscape. They were hard men who handed out justice at the end of a gun. Even the heroes that appeared in pulps, the early Super Heroes, such as The Shadow and The Spider, handed out death sentences with regularity, and whenever justice didn't come from them, it usually came in another fatal form, and no one seemed really broken up over it.
But suddenly comics and comic books were picking up steam with the public, serving as moral compasses for the kids of America, and that brand of quick justice would no longer do.
Continue reading »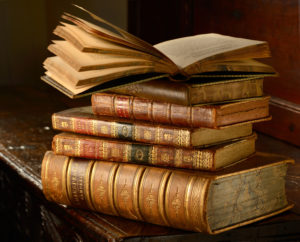 My name is John Brightman.
My father's name was also John Brightman, which isn't really that unusual in boys, and becoming less-so in girls. For most of my life people had made the assumption that I was the junior to his senior, but whenever called me that in my father's presence, he would correct them.
"His name is John," he would say.
And that was that.
I am a historian by trade, again like my father. I have a love of looking into the past, at the events and people, turning them, and examining the facets of a particular moment. The goal is to understand that confluence of events and what may be taken from it.
The process is akin to being a detective. While you can never look into someone's soul or read their mind, with enough information you can try to understand their wants, their needs and their desires. You can understand what motivates people to behave in a given way in a given situation, and that can help you make sense of events and tragedies.
It is a process, sadly, that doesn't really work in the moment.
I would have loved the study of history even if my father had no interest in it, but as it is, that was the one time when he truly came alive.
Continue reading »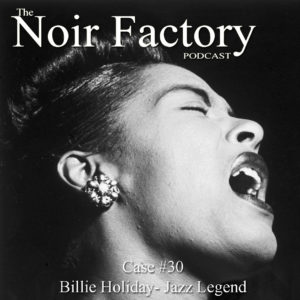 "Behind me, Billie was on her last song. I picked up the refrain, humming a few bars. Her voice sounded different to me now. Beneath the layers of hurt, beneath the ragged laughter, I heard a willingness to endure. Endure- and make music that wasn't there before." – Barack Obama
The woman who would be Billie Holiday was born Eleanora Fagan in Philadelphia on April 7th, 1915. In her autobiography Lady Sings the Blues, written with William Duffy, Billie said that her parents were "just a couple of kids" when they were married. She said that her father was eighteen at the time, her mother was sixteen, and that she was three.
In reality her mother and father were never married, never lived under the same roof, and her mother nineteen when she met Billie's father, who was himself only seventeen.
Lady Sings the Blues is littered with inaccuracies and misquotes. The book was written quickly, from conversations between the two writers, Billie telling William Duffy stories of her life. He was interested in getting her story, what she felt, and was less interested in fact checking.
And in this case, that's fine. We may slip over a lyric or two, but the melody of the song, the voice, IS clear and true, and it really tells us everything we need to know about Billie Holiday, the immortal Lady Day.
Continue reading »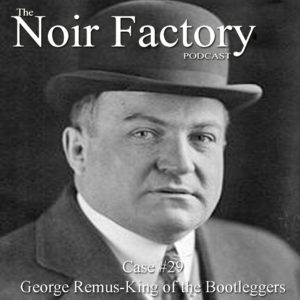 "He and this Wolfsheim bought up a lot of side-street drug-stores here and in Chicago and sold grain alcohol over the counter. That's one of his little stunts. I picked him for a bootlegger the first time I saw him, and I wasn't far wrong." – F. Scott Fitzgerald, The Great Gatsby
George Remus was born on November 13th 1876 in Germany to Frank and Maria Remus, a working class family. He was the middle child with an older sister and younger brother and while he was still just a toddler, the family immigrated to the US.
The Remus family landed in Baltimore, then Cincinnati, and finally to Chicago, along with an intense wave of German immigrants to the Midwest.
Frank Remus found work as a lumber scorer during a boom time in Chicago and his son George flourished in school. Picking up the language quickly, he was fluent in both German and English at an early age and carried with him only the slightest German accent.
When George was only fourteen his father, Frank, who had suffered from acute rheumatism, was left disabled by the disease and unable to work. That left George to take up the mantle as breadwinner of the family. With fierce determination, he told his father not to worry and dedicated himself not only to supporting his family but to rise up through society as well.
Continue reading »