Browsing articles in "Blog"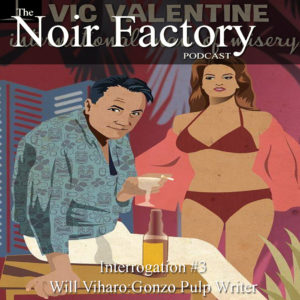 Will Viharo is the author of the Vic Valentine series as well as the host of Seattle's Noir at the Bar, a seasonal showcase that combines author readings with alcohol, the way God intended it.
He is a writer that defies classification, with his work mixing humor, surrealism, gore, violence, and sex.
His newest work, Vic Valentine, International Man of Misery, is due out this fall and in this interrogation I get a chance to get the skinny from an unconventional writer, society observer, and all-around good guy.
You can connect with Will at www.thrillville.net.
Cover Art provided by Matt Brown. You can find his work here.
Continue reading »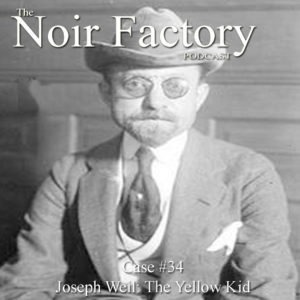 "Who's going to believe a con artist? Everyone if she's good." – Andy Griffith
Joseph Weil was born in Chicago in 1875 to Mr. and Mrs. Otto Weil. The couple owned a small neighborhood grocery store and made a decent income. Their boy, Joseph, helped out after school by sweeping up and stocking shelves.
And then he discovered racehorses.
He quit school at seventeen to work as a debt collector, and while he was successful at collections, it was observations that were really his specialty. At the end of the day, when he turned in his collections, he noticed that his fellow collectors were a little short. These collections went to book keepers who, in turn, were a little short on their offerings.
Weil let his fellow workers know that he had noticed their "inconsistencies" and hinted that others might be interested as well. Soon he was the recipient of 10% of those said "inconsistencies."
Continue reading »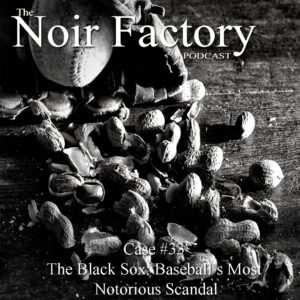 I'm forever blowing ballgames,
pretty ballgames in the air.
I come from Chi, I hardly try,
just go to bat and fade and die.
Fortune's coming my way,
that's why I don't care.
I'm forever blowing ballgames,
and the gamblers treat us fair.
-Ring Lardner
You could say that it started with Charlie Comiskey, because a lot of things started with Charlie Comiskey in Chicago in 1919. Comiskey owned the Chicago White Sox, a serious contender in any year, and he enjoyed the reputation as a tightwad and a fierce negotiator.
I want to go on record by saying that although Comiskey fostered the reputation as a hard-guy and a tightwad, the payroll of the Chicago White Sox was one of the best in the league. The team was filled with solid players and had two bona fide stars on its roster; outfielder Joe Jackson and third baseman Buck Weaver. They each made over $6000 a year in 1919 and a lot of the other name players on the team made around half that. And that was about what they would have made on any other roster in the Bigs, so while money was a factor in the Black Sox Scandal, it wasn't the only factor.
Continue reading »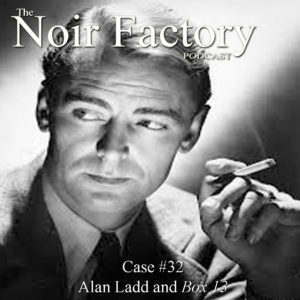 "I'm the most insecure guy in Hollywood. If you had it good all your life, you figure it can't ever be bad, but when you've had it bad, you wonder how long a thing like this will last." – Alan Ladd
Alan Walbridge Ladd was born on September 3rd, 1913 in Hot Springs, Arkansas and was the only child of Ina Raleigh and Alan Ladd. Like most of the characters Ladd went onto play, his upbringing was rough and growing up was a constant struggle.
The family lost Alan's father, a freelance accountant, to a heart attack when Alan was only four. Shortly afterwards the family apartment was lost when Alan accidentally burned it down playing with matches.
After they lost their home, Alan and his mother moved to Oklahoma City where she remarried. Afterwards they went to Pasadena, in a Grapes of Wrath-like journey, where his stepfather found short-time work painting movie sets. Later in life, Ladd said they existed for long periods of time on nothing but potato soup.
Throughout Alan Ladd's childhood he and his mother battled times of homelessness and sever hunger. Alan, who was always undersized, was said to have suffered from malnutrition. Growing up, he was labeled with the nickname "Tiny,' a nickname he hated.
Continue reading »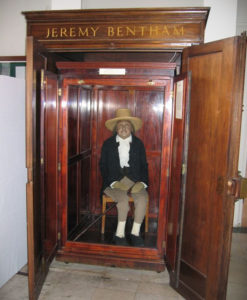 My name is John Brightman and I am a hunter, as was my father before me. My job is to take down the most dangerous prey, the Noir Factory crime cabal, a criminal organization that has operated for centuries in the shadows of polite culture. They have been my family's quarry for generations and while I am new at the game, it has been my experience that the license for the hunt is quite costly.
***
Two days ago I returned to my small studio in Seattle's wharf area to find a note waiting for me. It was from a man named Miles Scofield and it instructed me to meet him at a bar in town called Einstein's, nearby on the docks.
I knew the bar in question and assumed that it had been named ironically. It was a squalid, unsavory little dive and the collective IQ of all its customers could not have generated a single genius. There was no date or time associated with the note and it vaguely mentioned that I would be rewarded if I sought him out.
I was tired and sore and the gunshot wound in my shoulder was acting up, but if it meant leading me one step closer to the heart of the Noir Factory, than it would be worth it.
Continue reading »