Browsing articles in "Blog"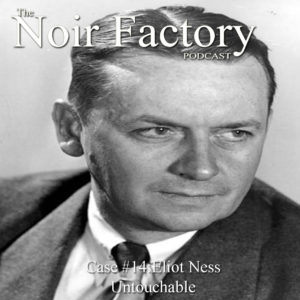 "Doubts raced through my mind as I considered the feasibility of enforcing a law which the majority of honest citizens didn't seem to want." – Eliot Ness, American Lawman
Even as a boy Eliot Paul Ness seemed destined for excellence and if you asked his fellow students, probably seemed most likely to be a crime fighter. He was the youngest of six siblings born to Peter and Emma Ness, a Norwegian immigrant couple that operated a small bakery in Chicago.
Eliot Ness was a bookish young man and a good student, with a reputation for a neat appearance as well as being a loner. As a kid he grew up with a healthy appetite for Sherlock Holmes mysteries and as a son, he kept his nose to the grindstone. He occasionally helped his family out with their bakery, but his parents had bigger plans for their children.
He attended Christian Fenger High School in Chicago where he graduated in the top third of his class. There he was an average athlete who didn't seem to care for team sports.
Continue reading »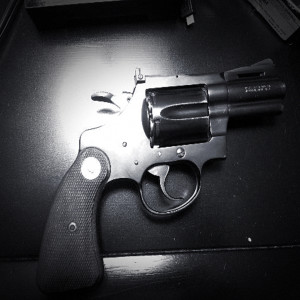 He walks down a long, dark alley because the story wouldn't be the same if he didn't. Garbage lines the edges of the alleyway, washed to the side by a fresh rain. The rain is only a temporary fix at the best, and soon the garbage will be back, because the setting also wouldn't be the same without it.
Dim neon illuminates the cement trail, but only barely, and just enough to make the long shadows seem longer. As he reaches the middle of the alley, "No-Man's Land" as it were, he hears the grate of a shoe on the concrete behind him. He almost turns, but that would mean taking his eyes off the dark figure in front.
It would mean death.
It's a bad place to be, and it was a bad decision that led him here. As he sees the man in front go for his coat lapel, he can only imagine the guy behind him doing the same. His hands are in his pockets already, to protect them from the bitter cold and the rain.
As the men reach for their guns, our man is already warming his fingers on his trusty snubnose, ready to greet lead with lead.
And why a snubnose? I'm glad you asked.
Continue reading »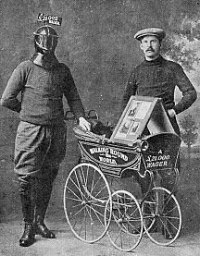 He was an adventurer and a businessman. He was an inventor with a keen imagination. He was a man with vision.
But mostly Harry Bensley was a gambler. It was a condition that was far from rare at the National Sporting Club in London. In fact, the condition was almost required for admission.
On a quiet evening in 1907, club founder and boxing enthusiast Hugh Cecil Lowther, the fifth Earl of Lonsdale, was entertaining a guest. Lowther was an adventurer and an explorer in his own right, having traveled the Canadian arctic and nearly dying reaching Kodiak, Alaska.
Lowther's guest that evening was J.P. Morgan, the American banker and financier who owned a good portion of the American wealth and an even larger portion of the American influence. One could imagine the two men, titans of old and new wealth, sitting back in their plush leather chairs, swirling expensive brandies and lamenting the loss of adventure in the world.
Continue reading »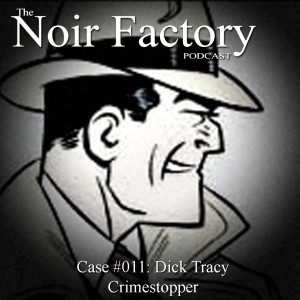 "I can't think of a better man to draw Dick Tracy than Chester Gould. He told the story of Dick Tracy. He told the story of Dick Tracy the way it should have been told. No other guy could have done it. It's not in the draftsmanship, it's in the man." – Jack Kirby, Artist
He was born in Pawnee, Oklahoma in 1900, seven years before the territory became a state. His grandparents, all four of them, were pioneers of the territory. His father, Gilbert was a minister and a printer. Gilbert Gould was everything a small town in a harsh territory needed him to be, but mostly he was a man who believed in a good story.
He was also the editor of the local newspaper, and he loved his politics.
Little Chester Gould was born in the last year of the nineteenth century and Gilbert raised him on a steady diet of newsprint. The young man fell head over heels for comics, and like most boys his age, followed the daily adventures of Budd Fisher's comic strip misfits "Mutt and Jeff" with fierce loyalty.
Continue reading »
It would have been nice to think that they didn't see it coming. The hail of bullets, the crash, the gun smoke, the blood. After all, there was a lot in life that they DID see coming. But the end, particularly this end, they saw coming a mile away.
Hell, she even wrote poems about it.
Bonnie Parker and Clyde Barrow were gunned down in 1934 on a country road in Louisiana as they paused to see if an old man needed help with his car.
Don't get me wrong. They didn't pause for any old man they might see on the side of the road. They weren't those sorts of outlaws.
Usually an old man on the side of the road was an easy mark, and if Clyde Barrow were willing to lend a hand, he would only be more inclined to steal the car as soon as it was road worthy.
Continue reading »