Browsing articles in "Blog"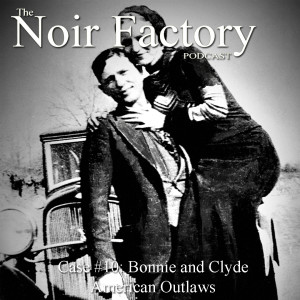 Letter to Henry Ford on April 10, 1934…
Dear Sir,
While I still have breath in my lungs I will tell you what a dandy car make. I have driven Fords exclusively when I could get away with one. For sustained speed and freedom from trouble the Ford has got ever other car skinned and even if my business hasn't been strictly legal it don't hurt anything to tell you what a fine car you got in the V8.
Yours truly,
Clyde Champion Barrow
Clyde Chestnut Barrow was the fifth of seven children born to a poor faming family in Telico, Texas on March 24th, 1909. To describe his parents, Henry and Cumie Barrow as "poor" would be charitable. They were tenant farmers who could barely make enough money to feed their children. In his youth, Clyde and his siblings were often sent to live with other relatives just to survive.
The family moved to West Dallas when Clyde was twelve due to lack of work and resentment from nearby land owners against tenant farmers. The family spent their first months in Dallas living out of their horse-drawn wagon until Henry could save up enough money to buy a tent to live in.
Continue reading »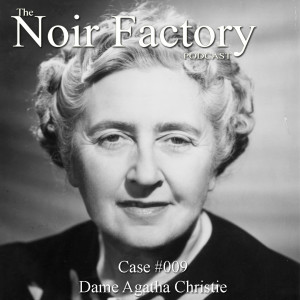 "Women are the ones who knows what's going on," she said quietly. "They are the ones with eyes. Have you not heard of Agatha Christie?" – Alexander McCall Smith, The No.1 Ladies Detective Agency
Agatha Christie was the bestselling author of all time, and living in the days of Stephen King and J.K. Rowling, that means something. In literature, it goes the Bible, Shakespeare, and Christie.
In short, she is what legends in mystery writing aspire to be.
But it wasn't always like that for her.
When you look at Agatha Christie's story, is helps to know something about her mother, Clara Boehmer. Clara was the only daughter of a military man and an Englishwoman. She had older brothers, one of which died very young, but they had left home to join the armed forces or to make their own way in the world.
But Clara was the youngest and she stayed behind at the family's home in Belfast, Ireland. At least, as long as she could.
Continue reading »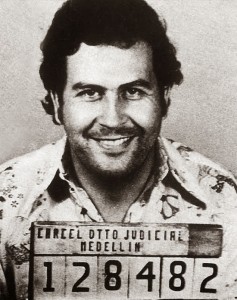 At the height of his power, Pablo Escobar controlled over 80% of the cocaine flowing into the United States. His organization spent over $1,000 dollars a week on rubber bands to hold the cash it stored in warehouses, and over a million dollars was written off every year as "spoilage" due to the rats that chewed the pallets of money he housed in dark, damp warehouses of Colombia.
He owned houses all over the world, was the center of the richest criminal empire that ever existed, and at his prime he was listed as one of the wealthiest men in the world, with an organization worth over $30 billion dollars.
He was known as the "King of Cocaine" and is considered to be the most successful criminal in history. He was also killed by the Colombian National Police on the rooftop of a middle-class barrio with a bullet hole in his leg, another in his chest, and a third in his ear.
But this story isn't about Pablo Escobar's success or his sins. It is about the wages of those sins.
In this case, thousands of pounds of wages, and all in African Hippopotamus flesh.
Continue reading »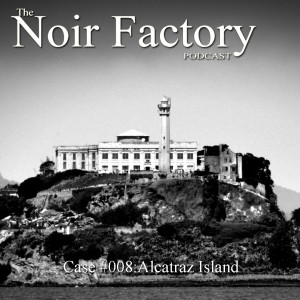 "Break the rules and you go to prison. Break the prison rules and you go to Alcatraz."-Anonymous
Sitting about a mile and a half off San Francisco in the middle of a bitter, inhospitable California bay, Alcatraz Island is a lot like many other pieces of bay area real estate. Many have claimed ownership and many court battles were waged over ownership.
But unlike other prime pieces of San Francisco real estate, few have wanted to call it home. The Island, Alcatraz Island, is also known as "The Rock." And those who did call it home didn't care for the experience.
The island, one of a group of small islands sitting in the bay, was known to the Native American population of the area but was not inhabited by them.
Continue reading »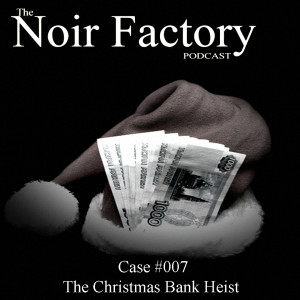 (This first appeared as the blogpost "The Great Santa Claus Bank Robbery – An A.P.B. On Old Saint Nick")
As a crispness fills the air and the scent of gingerbread begins to waft from the kitchen, one only has to pull on an ugly sweater and curl up with a tablet to find some old-fashioned, weird Christmas crime.
And as always, Texas is as good a place to start as any.
In 1929 banks in Texas fell victim to robbers almost daily, and it was with an eye to protect what was theirs that the Texas Bankers Association offered a reward of $5,000 to anyone who killed a bank robber in the course of a crime.
Continue reading »