Browsing articles in "Podcast"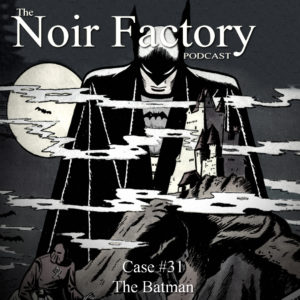 "He's clearly a man with a mission, but it's not one of vengeance. Bruce is not after personal revenge … He's much bigger than that; he's much more noble than that. He wants the world to be a better place, where a young Bruce Wayne would not be a victim… In a way, he's out to make himself unnecessary. Batman is a hero who wishes he didn't have to exist." – Frank Miller
In 1939 detectives and vigilantes ruled the popular literary landscape. They were hard men who handed out justice at the end of a gun. Even the heroes that appeared in pulps, the early Super Heroes, such as The Shadow and The Spider, handed out death sentences with regularity, and whenever justice didn't come from them, it usually came in another fatal form, and no one seemed really broken up over it.
But suddenly comics and comic books were picking up steam with the public, serving as moral compasses for the kids of America, and that brand of quick justice would no longer do.
Continue reading »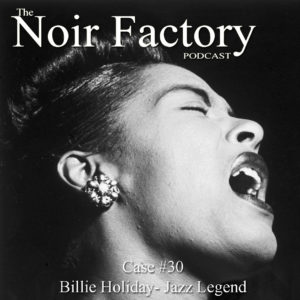 "Behind me, Billie was on her last song. I picked up the refrain, humming a few bars. Her voice sounded different to me now. Beneath the layers of hurt, beneath the ragged laughter, I heard a willingness to endure. Endure- and make music that wasn't there before." – Barack Obama
The woman who would be Billie Holiday was born Eleanora Fagan in Philadelphia on April 7th, 1915. In her autobiography Lady Sings the Blues, written with William Duffy, Billie said that her parents were "just a couple of kids" when they were married. She said that her father was eighteen at the time, her mother was sixteen, and that she was three.
In reality her mother and father were never married, never lived under the same roof, and her mother nineteen when she met Billie's father, who was himself only seventeen.
Lady Sings the Blues is littered with inaccuracies and misquotes. The book was written quickly, from conversations between the two writers, Billie telling William Duffy stories of her life. He was interested in getting her story, what she felt, and was less interested in fact checking.
And in this case, that's fine. We may slip over a lyric or two, but the melody of the song, the voice, IS clear and true, and it really tells us everything we need to know about Billie Holiday, the immortal Lady Day.
Continue reading »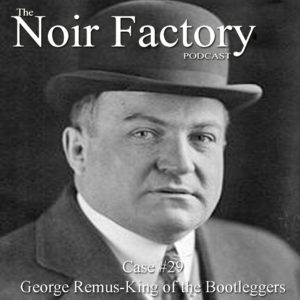 "He and this Wolfsheim bought up a lot of side-street drug-stores here and in Chicago and sold grain alcohol over the counter. That's one of his little stunts. I picked him for a bootlegger the first time I saw him, and I wasn't far wrong." – F. Scott Fitzgerald, The Great Gatsby
George Remus was born on November 13th 1876 in Germany to Frank and Maria Remus, a working class family. He was the middle child with an older sister and younger brother and while he was still just a toddler, the family immigrated to the US.
The Remus family landed in Baltimore, then Cincinnati, and finally to Chicago, along with an intense wave of German immigrants to the Midwest.
Frank Remus found work as a lumber scorer during a boom time in Chicago and his son George flourished in school. Picking up the language quickly, he was fluent in both German and English at an early age and carried with him only the slightest German accent.
When George was only fourteen his father, Frank, who had suffered from acute rheumatism, was left disabled by the disease and unable to work. That left George to take up the mantle as breadwinner of the family. With fierce determination, he told his father not to worry and dedicated himself not only to supporting his family but to rise up through society as well.
Continue reading »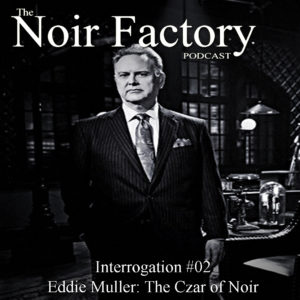 Eddie Muller is the founder and president of the Film Noir Foundation. According to their website, the Film Noir Foundation is a non-profit public benefit corporation created as an educational resource regarding the cultural, historical, and artistic significance of film noir as an original American cinematic movement.
Eddie is also the host of Noir City, the coolest non-profit fundraiser known to man. Noir City is a traveling film festival and chief fundraising event for the Film Noir Foundation. The event is a fun, immersive festival that makes its home in San Francisco's Castro Theatre but makes its way around the country.
In addition to Noir City, Eddie is also the host of Noir Alley on Turner Classic Movies. Noir Alley runs every Sunday at 10:00AM and showcases the best in noir.
Continue reading »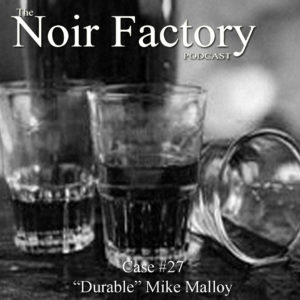 In 1996 a board game called KILL DR. LUCKY came out. It was a wildly fun game where each person takes turns trying to, well… kill Dr. Lucky.
Don't judge me. It was a simpler time.
The game required each player to take a turn at doing in the Rasputin-like physician, which was sooo much more difficult than it sounded. It took luck and daring to get the good doctor away from all other players and do him in, and more often than not, he escaped no worse for wear.
In short he was one hard SOB to kill. I'll go ahead and put a link right here so you can see what I mean.
Continue reading »