Browsing articles in "Podcast"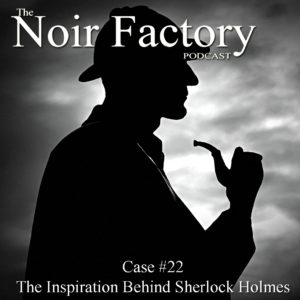 "Science gave us forensics. Law gave us crime." – Mokokoma Mokhonoana, author
Arthur Conan Doyle published his first Sherlock Holmes story in 1887 to mild reception. The story, A Study in Scarlet, introduced the Holmes character to the world. An eccentric investigator with an encyclopedic mind, razor-sharp instincts, and a lightning-fast wit, Holmes is the prototype detective, the model against which all others are measured.
Arthur Conan Doyle, himself a medical doctor, was considered a highly-intelligent man by those who knew him, and it was thought he brought much of himself to the creation of the perfect detective. Doyle was fascinated with puzzles and riddles, the great mysteries.
He studies procedure and methods of investigation and criminology, and even lent his voice to the odd court case.
Later on the Noir Factory will open a case on Arthur Conan Doyle, but for today, we'll focus on the inspiration for Sherlock Holmes.
SOURCES:
Liebow, E. (1982). Dr. Joe Bell: Model for Sherlock Holmes. Bowling Green, OH: Bowling Green University Popular Press.
Edwards, W. (2013). The Real Life Sherlock Holmes. CreateSpace.
Guy, F. (2015). Forensics Science And Dr Joseph Bell – The Real Sherlock Holmes | Crime Traveller. http://www.crimetraveller.org/2015/07/forensics-science-dr-joseph-bell-html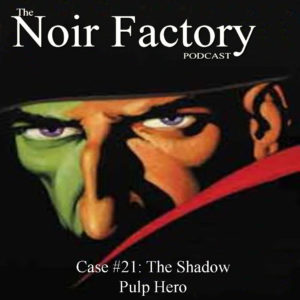 "The world of Doc Savage and The Shadow was one of absolute values, where what was good was never in the slightest doubt and where what was evil inevitably suffered some fitting punishment." – Alan Moore, writer
The Shadow first cast his presence over the airwaves on July 31st of 1930. It was on CBS's The Detective Story Magazine Hour where a mysterious narrator introduced a dramatic story that appeared in the latest issue of Street and Smith's Detective Story Magazine. Back then the Shadow was merely a story-telling device, a mysterious identity to bookend a detective story.
"I…am The Shadow! Conscience is a taskmaster no crook can escape. It is a jeering shadow even in the blackest lives. The Shadow knows… and you too shall know if you listen as Street & Smith's Detective Story Magazine relates for you …"
Yada yada yada…
The intro was followed by a hard-boiled detective story, and each episode ended with the now-famous maniacal laughter. The stories were pedestrian but the narrator struck a chord with the audience. His mysterious voice and background music made a promise to the listener. That promise was of adventure, intrigue, and action. Sometimes that promise was a little hard to hold up, and the show was canceled after only 52 episodes.
That mysterious narrator, however, lived on to narrate the Blue Coal Radio Revue and Love Story Hour. The mysterious narrator eventually went on to have his own show, The Shadow, but he continued to serve as a narrator and book-ended the stories.
The first person to fill the Shadow's wide-brimmed fedora was voice actor James La Curto, but he was almost immediately replaced by another voice actor, Frank Readick Jr. and much to the surprise of Street and Smith, the radio show's producers and the magazine publishers, the character of the Shadow soon became more popular than the hard-boiled stories he narrated.
SOURCES:
Murray, W., Gibson, W. B., Sampson, R., & Tinsley, T. (1980). The Duende History of The Shadow Magazine. Greenwood, MA: Odyssey.
Gibson, W. B., & Tollin, A. (1979). The Shadow Scrapbook. New York: Harcourt Brace Jovanovich.
J. (n.d.). The Shadow in Pulps: History.http://www.shadowsanctum.net/pulp/pulp.html
929, Kent Allard decided that America had become a focal point for criminal. (n.d.). Who Knows What Evil Lurks? The Shadow Knows. http://www.internationalhero.co.uk/s/shadpulp.htm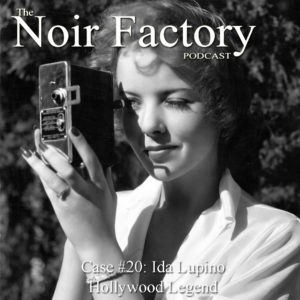 "My agent told me that he was going to make me the Janet Gaynor of England – I was going to play all the sweet roles. Whereupon, at the tender age of thirteen, I set upon the path of playing nothing but hookers." – Ida Lupino
There are certain family names in Hollywood make you sit up and take notice. Today those names are the Fonda and the Bridges, Coppola and Sheen.
It wasn't any different in the early days of Tinseltown. The names were different, but royalty was still royalty. Back then if you were a Barrymore than it caught people's attention, and if you were a Huston, then folks wanted to see what you had.
For Ida Lupino, the family tree she grew out of was just as solid and sturdy as any in Hollywood, but the roots went deeper than most. She wasn't a Coppola or a Barrymore. She was a Lupino.
And that name had a weight all of its own.
Continue reading »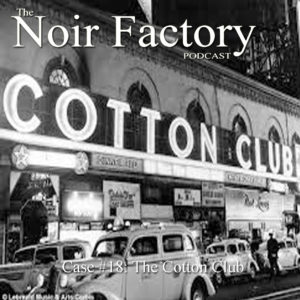 "It was infamously racially exclusive. W.C. Handy wished to go one evening to the Cotton Club and he was turned away. And he could hear his music being performed!" – Levering Lewis, historian
It was the greatest nightclub of its day and there's a convincing argument to be made that it was the greatest nightclub that ever was. Opening its doors during the Harlem Renaissance, The Cotton Club was part Speakeasy, part dance-hall, part supper club, and all entertainment.
Owned by Chicago gangster Owney Madden, the Cotton Club featured expensive food, cold beer, even during prohibition, and the greatest lineup of black entertainers in America of its time, and perhaps of any time.
And all of it was available for a small cover charge.
But only if you were white.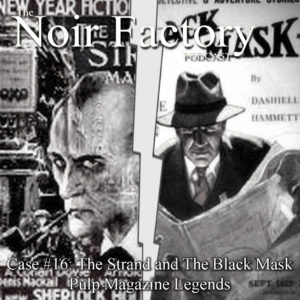 "A pulp story without a detective and, obviously, somebody for him to do battle with is unthinkable, and I can't remember reading a pulp story that didn't have a dame – either a good girl or a bad girl." – Otto Penzler
The 1890's in Europe was, for all intents and purposes, a golden age for serialized stories in print. In England Charles Dickens became the first rock star the world had ever seen, and in France, serialized versions of The Three Musketeers and The Count of Monte Cristo were spread out over hundreds of installments, making their publishers wealthy.
In one case, a German novel published in serialized form for Die Gartenlaube catapulted their circulation to over 350,000 readers in 1875.
The public was hungry for serialized literature, and the novel, thanks to writers such as Dickens and Wilkie Collins, was still in its infancy. Put those two facts together, and you were truly on to something.
Continue reading »