Browsing articles in "Podcast"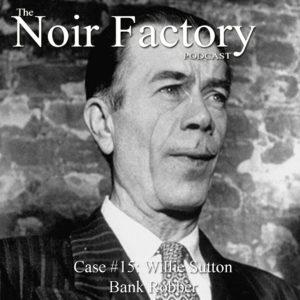 "It is a rather pleasant experience to be alone in a bank at night." –Willie Sutton-Bank Robber
William Francis "Willie" Sutton Jr. was born on June 30th, 1901 in Greenpoint, Brooklyn, a poor tenement neighborhood known at the time as Irishtown. He was the son of a blacksmith and the fourth of five children.
His mother was a devout Irish Catholic who suffered from depression, which was said to be caused by the early death of a daughter. His father, William Sr., traveled for work and was absent more times from home than not.
It was a tough time for the US, but for Irishtown in particular. Willie, a small child who was always fast, wiry, and quick-witted, left school before the eighth grade, but didn't give up on education entirely. Brooklyn in the early twentieth century was a master-class in crime for a guy who knew how to apply himself, and if Willie Sutton was anything, it was industrious.
Continue reading »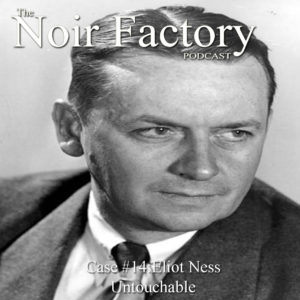 "Doubts raced through my mind as I considered the feasibility of enforcing a law which the majority of honest citizens didn't seem to want." – Eliot Ness, American Lawman
Even as a boy Eliot Paul Ness seemed destined for excellence and if you asked his fellow students, probably seemed most likely to be a crime fighter. He was the youngest of six siblings born to Peter and Emma Ness, a Norwegian immigrant couple that operated a small bakery in Chicago.
Eliot Ness was a bookish young man and a good student, with a reputation for a neat appearance as well as being a loner. As a kid he grew up with a healthy appetite for Sherlock Holmes mysteries and as a son, he kept his nose to the grindstone. He occasionally helped his family out with their bakery, but his parents had bigger plans for their children.
He attended Christian Fenger High School in Chicago where he graduated in the top third of his class. There he was an average athlete who didn't seem to care for team sports.
Continue reading »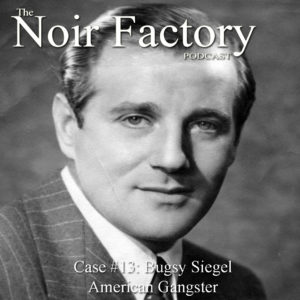 "There's no such thing as good money or bad money. There's just money."
-Benjamin Siegel, Gangster
Benjamin "Bugsy" Siegel was born in Williamsburg, Brooklyn, to a family of poor Jewish immigrants who came from Eastern Europe. His parents, Max and Jennie, worked whatever jobs they could find to provide for their five children, and their neighborhood constantly invented new definitions for the word "Poor."
As a child, the second of five, Benjamin saw that struggle as well as what his parents struggled against, and he vowed that he would rise above a life of poverty.
He dropped out of school somewhere around the age of eleven and started his life of crime. Even as a child he was familiar with violence and intimidation, learning most of what he knew from the Irish and Italian street gangs around him.
Continue reading »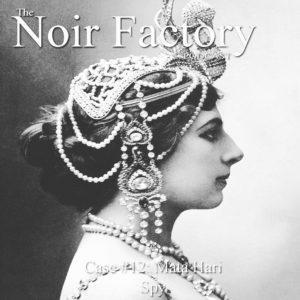 "I am a woman who enjoys herself very much; sometimes I lose, sometimes I win."
-Mata Hari, spy
The name brings visions of a dancer, slithering through a smoke-filled Arabic parlor, wisps of cloth snaking over her as she moves. Her eyes are like polished opals in the moonlight, dark, mysterious, and you can't bring yourself to look away.
You dare not look away.
Okay it probably didn't play out exactly that way, but I imagine that is how she would have enjoyed being remembered, so let's go with that.
There are many questions that still linger about her. The easiest is "was she guilty?"
The answer is obvious. She was Mata Hari, and she was as guilty as sin.
What was she guilty of?
Well, that takes a lot more thought, and we may never have the answer to that.
Continue reading »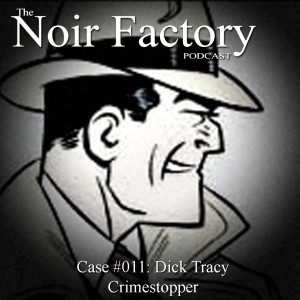 "I can't think of a better man to draw Dick Tracy than Chester Gould. He told the story of Dick Tracy. He told the story of Dick Tracy the way it should have been told. No other guy could have done it. It's not in the draftsmanship, it's in the man." – Jack Kirby, Artist
He was born in Pawnee, Oklahoma in 1900, seven years before the territory became a state. His grandparents, all four of them, were pioneers of the territory. His father, Gilbert was a minister and a printer. Gilbert Gould was everything a small town in a harsh territory needed him to be, but mostly he was a man who believed in a good story.
He was also the editor of the local newspaper, and he loved his politics.
Little Chester Gould was born in the last year of the nineteenth century and Gilbert raised him on a steady diet of newsprint. The young man fell head over heels for comics, and like most boys his age, followed the daily adventures of Budd Fisher's comic strip misfits "Mutt and Jeff" with fierce loyalty.
Continue reading »