Browsing articles in "Podcast"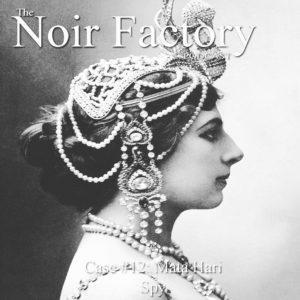 "I am a woman who enjoys herself very much; sometimes I lose, sometimes I win."
-Mata Hari, spy
The name brings visions of a dancer, slithering through a smoke-filled Arabic parlor, wisps of cloth snaking over her as she moves. Her eyes are like polished opals in the moonlight, dark, mysterious, and you can't bring yourself to look away.
You dare not look away.
Okay it probably didn't play out exactly that way, but I imagine that is how she would have enjoyed being remembered, so let's go with that.
There are many questions that still linger about her. The easiest is "was she guilty?"
The answer is obvious. She was Mata Hari, and she was as guilty as sin.
What was she guilty of?
Well, that takes a lot more thought, and we may never have the answer to that.
Continue reading »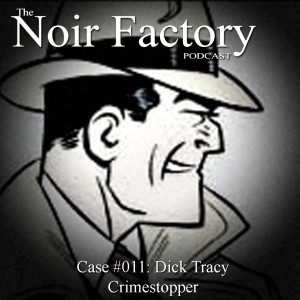 "I can't think of a better man to draw Dick Tracy than Chester Gould. He told the story of Dick Tracy. He told the story of Dick Tracy the way it should have been told. No other guy could have done it. It's not in the draftsmanship, it's in the man." – Jack Kirby, Artist
He was born in Pawnee, Oklahoma in 1900, seven years before the territory became a state. His grandparents, all four of them, were pioneers of the territory. His father, Gilbert was a minister and a printer. Gilbert Gould was everything a small town in a harsh territory needed him to be, but mostly he was a man who believed in a good story.
He was also the editor of the local newspaper, and he loved his politics.
Little Chester Gould was born in the last year of the nineteenth century and Gilbert raised him on a steady diet of newsprint. The young man fell head over heels for comics, and like most boys his age, followed the daily adventures of Budd Fisher's comic strip misfits "Mutt and Jeff" with fierce loyalty.
Continue reading »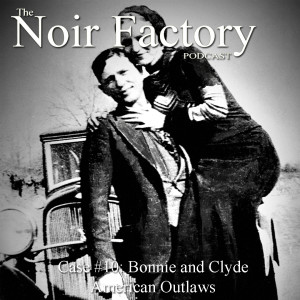 Letter to Henry Ford on April 10, 1934…
Dear Sir,
While I still have breath in my lungs I will tell you what a dandy car make. I have driven Fords exclusively when I could get away with one. For sustained speed and freedom from trouble the Ford has got ever other car skinned and even if my business hasn't been strictly legal it don't hurt anything to tell you what a fine car you got in the V8.
Yours truly,
Clyde Champion Barrow
Clyde Chestnut Barrow was the fifth of seven children born to a poor faming family in Telico, Texas on March 24th, 1909. To describe his parents, Henry and Cumie Barrow as "poor" would be charitable. They were tenant farmers who could barely make enough money to feed their children. In his youth, Clyde and his siblings were often sent to live with other relatives just to survive.
The family moved to West Dallas when Clyde was twelve due to lack of work and resentment from nearby land owners against tenant farmers. The family spent their first months in Dallas living out of their horse-drawn wagon until Henry could save up enough money to buy a tent to live in.
Continue reading »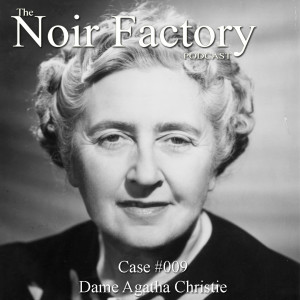 "Women are the ones who knows what's going on," she said quietly. "They are the ones with eyes. Have you not heard of Agatha Christie?" – Alexander McCall Smith, The No.1 Ladies Detective Agency
Agatha Christie was the bestselling author of all time, and living in the days of Stephen King and J.K. Rowling, that means something. In literature, it goes the Bible, Shakespeare, and Christie.
In short, she is what legends in mystery writing aspire to be.
But it wasn't always like that for her.
When you look at Agatha Christie's story, is helps to know something about her mother, Clara Boehmer. Clara was the only daughter of a military man and an Englishwoman. She had older brothers, one of which died very young, but they had left home to join the armed forces or to make their own way in the world.
But Clara was the youngest and she stayed behind at the family's home in Belfast, Ireland. At least, as long as she could.
Continue reading »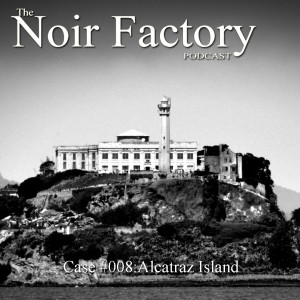 "Break the rules and you go to prison. Break the prison rules and you go to Alcatraz."-Anonymous
Sitting about a mile and a half off San Francisco in the middle of a bitter, inhospitable California bay, Alcatraz Island is a lot like many other pieces of bay area real estate. Many have claimed ownership and many court battles were waged over ownership.
But unlike other prime pieces of San Francisco real estate, few have wanted to call it home. The Island, Alcatraz Island, is also known as "The Rock." And those who did call it home didn't care for the experience.
The island, one of a group of small islands sitting in the bay, was known to the Native American population of the area but was not inhabited by them.
Continue reading »