Browsing articles in "Podcast"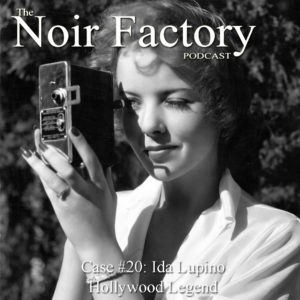 "My agent told me that he was going to make me the Janet Gaynor of England – I was going to play all the sweet roles. Whereupon, at the tender age of thirteen, I set upon the path of playing nothing but hookers." – Ida Lupino
There are certain family names in Hollywood make you sit up and take notice. Today those names are the Fonda and the Bridges, Coppola and Sheen.
It wasn't any different in the early days of Tinseltown. The names were different, but royalty was still royalty. Back then if you were a Barrymore than it caught people's attention, and if you were a Huston, then folks wanted to see what you had.
For Ida Lupino, the family tree she grew out of was just as solid and sturdy as any in Hollywood, but the roots went deeper than most. She wasn't a Coppola or a Barrymore. She was a Lupino.
And that name had a weight all of its own.
Continue reading »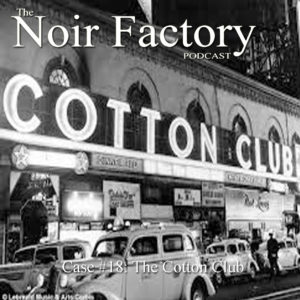 "It was infamously racially exclusive. W.C. Handy wished to go one evening to the Cotton Club and he was turned away. And he could hear his music being performed!" – Levering Lewis, historian
It was the greatest nightclub of its day and there's a convincing argument to be made that it was the greatest nightclub that ever was. Opening its doors during the Harlem Renaissance, The Cotton Club was part Speakeasy, part dance-hall, part supper club, and all entertainment.
Owned by Chicago gangster Owney Madden, the Cotton Club featured expensive food, cold beer, even during prohibition, and the greatest lineup of black entertainers in America of its time, and perhaps of any time.
And all of it was available for a small cover charge.
But only if you were white.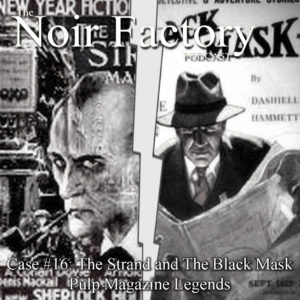 "A pulp story without a detective and, obviously, somebody for him to do battle with is unthinkable, and I can't remember reading a pulp story that didn't have a dame – either a good girl or a bad girl." – Otto Penzler
The 1890's in Europe was, for all intents and purposes, a golden age for serialized stories in print. In England Charles Dickens became the first rock star the world had ever seen, and in France, serialized versions of The Three Musketeers and The Count of Monte Cristo were spread out over hundreds of installments, making their publishers wealthy.
In one case, a German novel published in serialized form for Die Gartenlaube catapulted their circulation to over 350,000 readers in 1875.
The public was hungry for serialized literature, and the novel, thanks to writers such as Dickens and Wilkie Collins, was still in its infancy. Put those two facts together, and you were truly on to something.
Continue reading »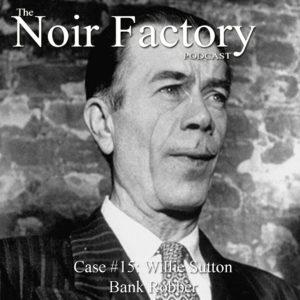 "It is a rather pleasant experience to be alone in a bank at night." –Willie Sutton-Bank Robber
William Francis "Willie" Sutton Jr. was born on June 30th, 1901 in Greenpoint, Brooklyn, a poor tenement neighborhood known at the time as Irishtown. He was the son of a blacksmith and the fourth of five children.
His mother was a devout Irish Catholic who suffered from depression, which was said to be caused by the early death of a daughter. His father, William Sr., traveled for work and was absent more times from home than not.
It was a tough time for the US, but for Irishtown in particular. Willie, a small child who was always fast, wiry, and quick-witted, left school before the eighth grade, but didn't give up on education entirely. Brooklyn in the early twentieth century was a master-class in crime for a guy who knew how to apply himself, and if Willie Sutton was anything, it was industrious.
Continue reading »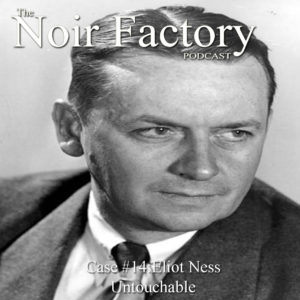 "Doubts raced through my mind as I considered the feasibility of enforcing a law which the majority of honest citizens didn't seem to want." – Eliot Ness, American Lawman
Even as a boy Eliot Paul Ness seemed destined for excellence and if you asked his fellow students, probably seemed most likely to be a crime fighter. He was the youngest of six siblings born to Peter and Emma Ness, a Norwegian immigrant couple that operated a small bakery in Chicago.
Eliot Ness was a bookish young man and a good student, with a reputation for a neat appearance as well as being a loner. As a kid he grew up with a healthy appetite for Sherlock Holmes mysteries and as a son, he kept his nose to the grindstone. He occasionally helped his family out with their bakery, but his parents had bigger plans for their children.
He attended Christian Fenger High School in Chicago where he graduated in the top third of his class. There he was an average athlete who didn't seem to care for team sports.
Continue reading »