Browsing articles in "Podcast"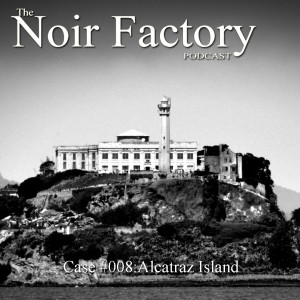 "Break the rules and you go to prison. Break the prison rules and you go to Alcatraz."-Anonymous
Sitting about a mile and a half off San Francisco in the middle of a bitter, inhospitable California bay, Alcatraz Island is a lot like many other pieces of bay area real estate. Many have claimed ownership and many court battles were waged over ownership.
But unlike other prime pieces of San Francisco real estate, few have wanted to call it home. The Island, Alcatraz Island, is also known as "The Rock." And those who did call it home didn't care for the experience.
The island, one of a group of small islands sitting in the bay, was known to the Native American population of the area but was not inhabited by them.
Continue reading »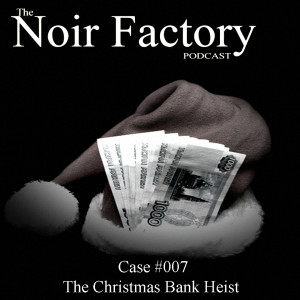 (This first appeared as the blogpost "The Great Santa Claus Bank Robbery – An A.P.B. On Old Saint Nick")
As a crispness fills the air and the scent of gingerbread begins to waft from the kitchen, one only has to pull on an ugly sweater and curl up with a tablet to find some old-fashioned, weird Christmas crime.
And as always, Texas is as good a place to start as any.
In 1929 banks in Texas fell victim to robbers almost daily, and it was with an eye to protect what was theirs that the Texas Bankers Association offered a reward of $5,000 to anyone who killed a bank robber in the course of a crime.
Continue reading »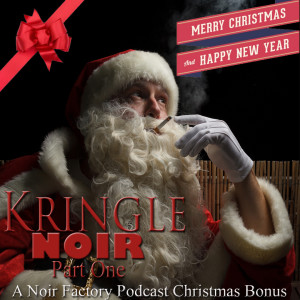 Merry Christmas and a Happy New Year from the Noir Factory…You Mugs!
Our bonus two-part Christmas story staring the Noir Factory's unnamed detective. Consider this bit of fiction a break from our normal programming.
Next time, we'll be back with a real-life bad Santa, but in the meantime, spike some eggnog and enjoy….
PART ONE / CHAPTER ONE
When I was a kid Christmas was a big thing. My brothers and I used to hang stockings up near the fireplace, sing songs, and pretend to sleep while mom and pop gave Santa a helping hand.
Sometime around three in the morning we managed to actually fall asleep, and when we woke we found a Christmas tree flush with presents that, while maybe weren't what we'd asked for, were exactly what we wanted. Pop took the day off and mom cooked a goose.
Continue reading »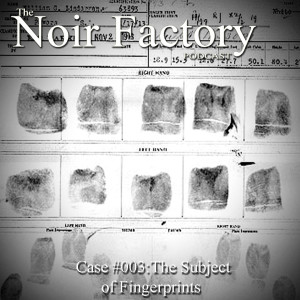 It's hard to tell where exactly the story begins because there was no huge discovery.
At the tips of your fingers there are marks. Loops and swirls, whorls and arches. It was kind of like telling the world that you were the first to discover… your belly button.
It just didn't go over well, but unlike your belly button, the patterns on the tips of fingers meant more than just a physical oddity. The patterns on your fingers tell a story.
But yeah, I guess so does your belly button.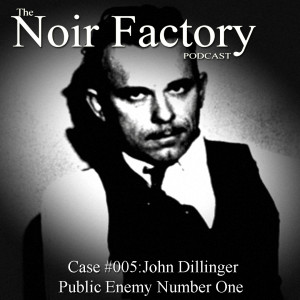 In the 30's, the FBI used the term "Public Enemy Number One" as a designation of infamy. Although that period in time became known as the "Public Enemy Era," there were only three people actually held that designation.
The first one wore the title like a crown.
John Herbert Dillinger was born in Indianapolis, Indiana on June 22nd, 1903. His father, John Wilson Dillinger, owned a small grocery store. His mother, Mary Ellen, died from a stroke when he was three.
His sister, Audrey, was fourteen years older than John and the responsibility of caring for the child fell to her. She carried on with that responsibility until she married and moved out to begin her own family.
That left John Wilson Dillinger to raise his son on his own, and raising kids wasn't his strong suit.
Accounts of John Dillinger's childhood vary. His father was at times abusive and at other times gracious, lavishing money on his son for toys and treats. Those same accounts vary on John Dillinger's behavior.
Some say that the young Dillinger was a well-behaved child with a precocious streak. Others point to his childhood gang, the Dirty Dozen and their purchase for mischief. He also gained a reputation as a baseball player. For most of his life, John Dillinger would walk the line between fame and infamy.
By the time he reached his teenage years, he was on his way to becoming his own man.
But he was a HUGE character, and the more I read about him, the more a part of me wanted to see him succeed.
In his heyday, most people did.
Continue reading »