Browsing articles in "Podcast"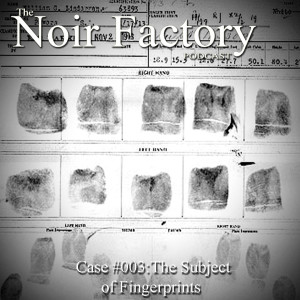 It's hard to tell where exactly the story begins because there was no huge discovery.
At the tips of your fingers there are marks. Loops and swirls, whorls and arches. It was kind of like telling the world that you were the first to discover… your belly button.
It just didn't go over well, but unlike your belly button, the patterns on the tips of fingers meant more than just a physical oddity. The patterns on your fingers tell a story.
But yeah, I guess so does your belly button.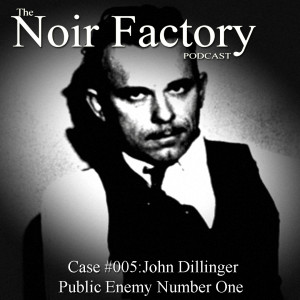 In the 30's, the FBI used the term "Public Enemy Number One" as a designation of infamy. Although that period in time became known as the "Public Enemy Era," there were only three people actually held that designation.
The first one wore the title like a crown.
John Herbert Dillinger was born in Indianapolis, Indiana on June 22nd, 1903. His father, John Wilson Dillinger, owned a small grocery store. His mother, Mary Ellen, died from a stroke when he was three.
His sister, Audrey, was fourteen years older than John and the responsibility of caring for the child fell to her. She carried on with that responsibility until she married and moved out to begin her own family.
That left John Wilson Dillinger to raise his son on his own, and raising kids wasn't his strong suit.
Accounts of John Dillinger's childhood vary. His father was at times abusive and at other times gracious, lavishing money on his son for toys and treats. Those same accounts vary on John Dillinger's behavior.
Some say that the young Dillinger was a well-behaved child with a precocious streak. Others point to his childhood gang, the Dirty Dozen and their purchase for mischief. He also gained a reputation as a baseball player. For most of his life, John Dillinger would walk the line between fame and infamy.
By the time he reached his teenage years, he was on his way to becoming his own man.
But he was a HUGE character, and the more I read about him, the more a part of me wanted to see him succeed.
In his heyday, most people did.
Continue reading »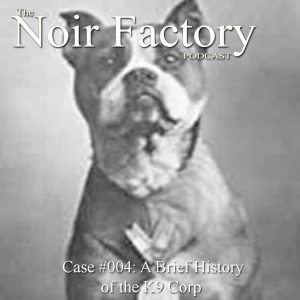 The partnership between mankind and canine is one of the oldest and most successful relationships on Earth. Every since early man sat around a fire and tossed scraps of meat to a curious gray wolf, the relationship between the two was based on trust.
Virtually all breeds of dogs stem from the gray wolf and they have been tied to mankind ever since.
It isn't just by accident that the scientific name for the dog is Canis Lupus Familliaris . The canine has been man's constant companion for centuries, and with apologies to cat lovers everywhere, they have earned the nickname "man's best friend."
Continue reading »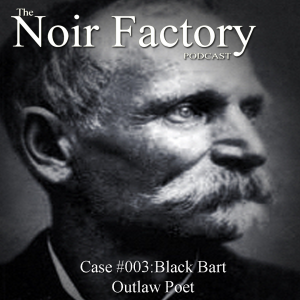 Life changed quickly for the people of Norfolk County, England in the 1800's. The large estates were falling. The families of privilege, who employed large households full of servants, often for life, grew more scarce by the day.
John and Maria Bowles could see the writing on the walls, so to speak. Their way of life, their means of support, was going away, never to return. They had to make some big decisions. With a meager savings and nine children in tow, they made their way across the ocean, to the land of second chances.
They went to America.
What they found there was farmland, and they were used to that. With many strong sons, enough funds to buy some land, and the vision to use the resources they had, the Bowles family settled into Jefferson County, in upstate New York, and grew their farm to a 100-acre homestead.
And the man who would become Black Bart grew up the farm outside of Plessis Village, with much grander dreams than a life of working the soil.
Born Charles Earl Bowles, Charlie was two when his family immigrated to America from England. He was a strong child and athletic child, but smaller than the rest of his family.
Continue reading »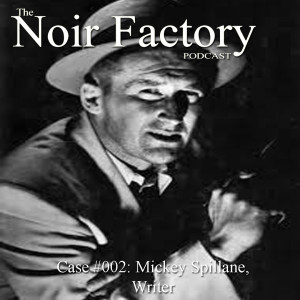 He was born on March 9, 1918 in Brooklyn, New York and raised in Elizabeth, NJ, in a neighborhood he called "grimy, industrial, and working class." It was exactly the kind of neighborhood you would expect a tough-guy to grow up in.
Mickey Spillane was christened Frank Morrison Spillane by his Protestant mom, Catherine Ann. Apparently his Catholic father, John Joseph wasn't having any of that. Whether he didn't care for the name "Morison" or simply forgot his son's middle name we'll never know, but he was baptized as "Frank Michael Spillane.
Not that that either name mattered.
His father nicknamed his son "Mick" after his Irish heritage and the name stuck. Besides, as the man said later "women loved the name 'Mickey.'"
Continue reading »