Browsing articles in "Podcast"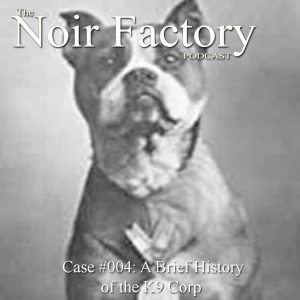 The partnership between mankind and canine is one of the oldest and most successful relationships on Earth. Every since early man sat around a fire and tossed scraps of meat to a curious gray wolf, the relationship between the two was based on trust.
Virtually all breeds of dogs stem from the gray wolf and they have been tied to mankind ever since.
It isn't just by accident that the scientific name for the dog is Canis Lupus Familliaris . The canine has been man's constant companion for centuries, and with apologies to cat lovers everywhere, they have earned the nickname "man's best friend."
Continue reading »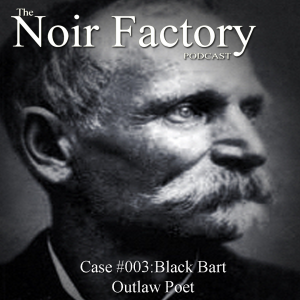 Life changed quickly for the people of Norfolk County, England in the 1800's. The large estates were falling. The families of privilege, who employed large households full of servants, often for life, grew more scarce by the day.
John and Maria Bowles could see the writing on the walls, so to speak. Their way of life, their means of support, was going away, never to return. They had to make some big decisions. With a meager savings and nine children in tow, they made their way across the ocean, to the land of second chances.
They went to America.
What they found there was farmland, and they were used to that. With many strong sons, enough funds to buy some land, and the vision to use the resources they had, the Bowles family settled into Jefferson County, in upstate New York, and grew their farm to a 100-acre homestead.
And the man who would become Black Bart grew up the farm outside of Plessis Village, with much grander dreams than a life of working the soil.
Born Charles Earl Bowles, Charlie was two when his family immigrated to America from England. He was a strong child and athletic child, but smaller than the rest of his family.
Continue reading »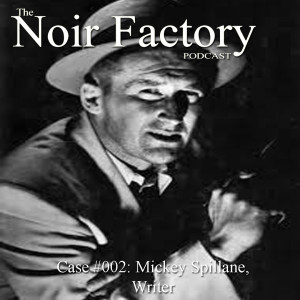 He was born on March 9, 1918 in Brooklyn, New York and raised in Elizabeth, NJ, in a neighborhood he called "grimy, industrial, and working class." It was exactly the kind of neighborhood you would expect a tough-guy to grow up in.
Mickey Spillane was christened Frank Morrison Spillane by his Protestant mom, Catherine Ann. Apparently his Catholic father, John Joseph wasn't having any of that. Whether he didn't care for the name "Morison" or simply forgot his son's middle name we'll never know, but he was baptized as "Frank Michael Spillane.
Not that that either name mattered.
His father nicknamed his son "Mick" after his Irish heritage and the name stuck. Besides, as the man said later "women loved the name 'Mickey.'"
Continue reading »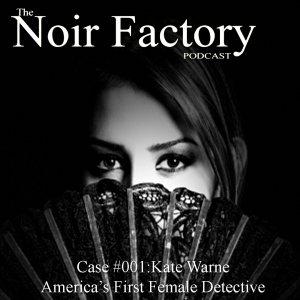 When the door opened at the Pinkerton Detective Agency on August 23rd, 1856, Allan Pinkerton, the legendary chief of the most famous detective shop in history, had no idea what lay ahead of him.
She was, as Allan later described her, "A commanding person, with clear cut, expressive features." He said he wouldn't call her handsome, but a "slender, brown-haired woman, graceful in her movements and self-possessed." He also said that she was of an "intellectual cast."
Despite holding her in high regard upon meeting her, however, it never occurred to Pinkerton that she was there for a detective job.
Continue reading »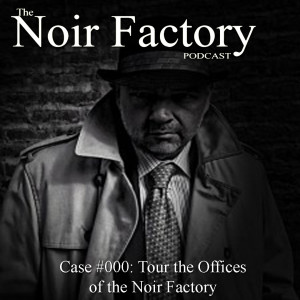 There's a creak at the door, the smell of burnt coffee in the air and a forty-five buried in a desk drawer somewhere under six months of overdue bills.
A knock on the door reveals a woman in black. She's high-couture danger wearing a stylish hat at a rebellious angle. She cradles a cigarette holder with two fingers and between the smoke and her chapeau, her eyes are a pair of diamonds in a sea of shadows.
She sits down and tells her story with the smoothness of fourteen year-old scotch. There's a bit of sincerity in her tale, dancing on the surface, like a buoy over a rough sea of lies.
You start to say that you aren't interested, that she should peddle her fish elsewhere when the sound of a trigger being pulled back captures your attention.
Welcome to the offices of the Noir Factory!
Follow us on Facebook to suggest episode ideas, comment on our blog, and if you feel up to it, leave a review on iTunes.
Oh, and bribery works really, really well.