"Why fall in love with a broad you can trust? That's like reading a book you already know the ending to." – Mona Livingston -Kill Me, Deadly
On Criminal Minds, the dark CBS drama that my wife turned me onto, Kirsten Vangsness plays a campy, optimistic, brilliant computer nerd who is often asked to ferret information on serial killers. Joe Mantegna plays senior criminal profiler David Rossi, a man who looks into the eye of the abyss hoping that it does not look back.
Both of these actors spend a considerable amount of their days getting into character mindsets that examine the worst  mankind has to offer, so in their off time, it's only natural that they might want to slip into something a little lighter.
Like a hard-boiled noir mystery?
Kill Me, Deadly is a noir comedy movie that has become a passion for Vangsness. With half of the film completed, she and the rest of the cast have launched a Kickstarter campaign to fund the closing act of the movie.
The plot focuses around a clueless detective hunting for a cursed (Is there any other kind?) diamond. The detective, played by Dean Lemont, fumbles his way through the case, running afoul of both the mob and the cops. He falls like a ton of bricks for femme fatale Mona Livingston, played by Vangsness.
Continue reading »
Welcome Back To The Underworld Academy!

In This Lesson – The Three Card Monte Trick
There is an art involved in a successful Three Card Monte Trick just as there is in any good confidence game. Practice is required to train your hands to be quick enough so that you can keep track of the "One-Eyed Jack" but not so clumsy as to be SEEN keeping track of the "One-Eyed Jack."
You need a surface where the cards can glide over the surface but with enough grab to keep steady control over them. You have to have a patter, a spiel that you are comfortable with, to chat up the most jaded passersby and tourists who are looking for a walk on the wild side.
And you have to have an authentic personality. You've got to be able to put people at ease quickly. People can distrust the GAME, but they have to be comfortable with you. As they say, if you can fake that….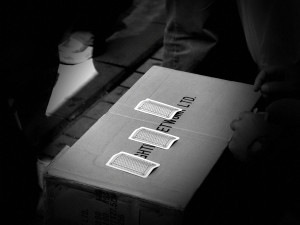 You'll need to be the lovable rogue who is engaging, with just a hint of excitement, but who is still fallible. In order for the game to succeed, you have to be able to be beat.
You will lose, and lose often. You'll be good-natured to show that there are no hard feelings. You win some and you lose some. You will be sharp, well-practiced, and patient. And you WILL lose, but you won't ever be beat.
At this point, the game hasn't even started yet, because the trick of a good confidence game isn't in the game, but in the confidence.
In a crowded city where you present an engaging and talkative figure, people WILL notice you, but they won't be lining up to give their money away, which is fine. What would be the fun in that anyway?
Continue reading »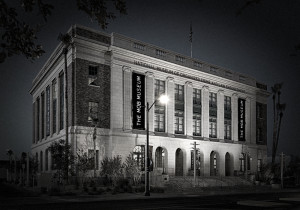 In downtown Las Vegas, a few blocks away from the neon and glitter of the big casinos, is one of the true hidden gems of Sin City.  And one of its darkest!
The Mob Museum in Las Vegas holds what might be the world's largest collection of crime exhibits and underworld collection and is the Promised Land for every noir and pulp mystery fan.
With a motto of "two sides to every story," the Mob Museum's mission is to advance the public understanding of organized crime's history and impact on American society. It shows organized crime in all its facets, and puts a hard light on the glamour as well as the horrors of a real criminal underworld.
The museum is housed in the famous federal courthouse of downtown Las Vegas that saw the Kefauver Committee hearings on organized crime. It has restored the courtroom and turned it into a high-tech movie theater, where visitors can sit before the judge's bench and watch on multiple screens reenactments of the trial's highlights, where organized crime was dragged from dark alleys and into television watching America.
Continue reading »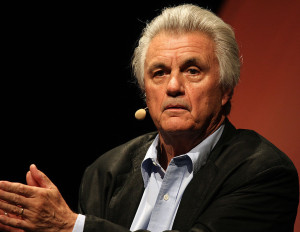 The other day I was listening to NPR while driving, something only about half the people in my audience approve of, and I caught an interview with world famous author and full-time curmudgeon John Irving.
Irving is the author of The World According to Garp, The Cider House Rules, A Son of the Circus and many, many more. In the interview he refused to answer as many questions as he actually addressed.
While he presented himself in a generally professional manner, he was as crusty as day-old bread and gave the impression that he would really rather not be there.
Why do I bring this up?
I bring this up because John Irving is one of the best authors I have ever read and because he is also one of the authors I never, ever mention as my favorite writers, even though I should.
Continue reading »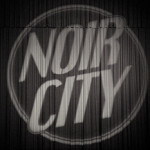 As the hometown of Sam Spade, San Francisco is a major player in the geography of American Noir, and rightfully so. But it is really modern-day pulp writer and film expert Eddie Muller who puts the city front-and-center as the Noir Capital of the World!
This week kicks off Noir City, the 11th Annual San Francisco Film Noir Festival, presented by Muller, who novelist James Ellroy has appropriately dubbed the "Czar of Noir." Running from January 25 through February 3, Noir City presents remastered prints of some of the best and darkest English speaking cinema has to offer on the big screen of one of America's greatest movie cathedrals.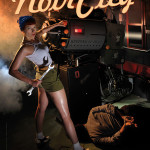 Noir City began the year with the thrill ride with Gun Crazy, written by Dalton Trumbo and staring John Dahl and Peggy Cummings. Gun Crazy tells the story of a passionate couple on a cross-country crime spree. The true gem of this showing was Noir Leading Lady Peggy Cummings. Cummings was in attendance and shared her recollections of a career in motion pictures.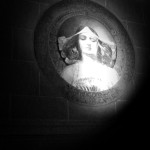 There are many other facets to this crown jewel of Noir, including a Pre-festive Noir City Night Club last Saturday at the Regency Lodge, where serenaders El Radio Fantastique and torch song temptress Laura Ellis set the stage for an open bar and striptease sensation Eve Lovelle. This trip through time to 1949 was hosted by MC and Noir Czar Eddie Muller, and was the perfect way to get into the mindset of World's Largest Noir film festival.
The true stars of Noir City are the films, lovingly restored to their original glory by the Film Noir Foundation. Classics such as Sunset Boulevard and Repeat Performance share the bill with little-known but intriguing noir stories like Hell Drivers, The Hoodlum, and The Sniper. Included in the festival are pre-code movies A House Divided, The Kiss Before the Mirror, and Laughter in Hell, as well as African American voices in Noir such as Native Sun and Intruder in the Dust. Also featured are the 3-D Noir offerings Man in the Dark and Inferno.
These dark clouds over San Francisco won't last long, so head to the Castro and make sure you get your ticket for some of the best that Noir has to offer, brought to you by folks who truly live for the dark side.