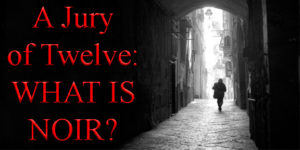 In the Supreme Court ruling of Jacobellis vs. Ohio, Justice Potter Stewart wrote regarding obscenity that "he knew it when he saw it."
That's a good benchmark for a lot of things, but it works particularly well for noir.
The Encyclopedia Britannica had this to say about film noir:
Film noir, (French: "dark film") style of film-making characterized by elements such as cynical heroes, stark lighting effects, frequent use of flashbacks, intricate plots, and an underlying existentialist philosophy. The genre was prevalent mostly in American crime dramas of the post-World War II era.
You can narrow that scope and talk about the characteristics of noir in general. The genre usually springs from a hard-boiled background, takes place in an urban setting, features the presence of a femme fatale, and reflects the uncertainty of American culture in the forties and fifties. Film noir heroes tend to be morally ambiguous and despair is as ever-present as a shadow.
Continue reading »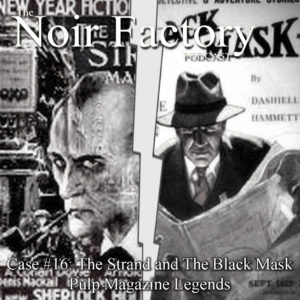 "A pulp story without a detective and, obviously, somebody for him to do battle with is unthinkable, and I can't remember reading a pulp story that didn't have a dame – either a good girl or a bad girl." – Otto Penzler
The 1890's in Europe was, for all intents and purposes, a golden age for serialized stories in print. In England Charles Dickens became the first rock star the world had ever seen, and in France, serialized versions of The Three Musketeers and The Count of Monte Cristo were spread out over hundreds of installments, making their publishers wealthy.
In one case, a German novel published in serialized form for Die Gartenlaube catapulted their circulation to over 350,000 readers in 1875.
The public was hungry for serialized literature, and the novel, thanks to writers such as Dickens and Wilkie Collins, was still in its infancy. Put those two facts together, and you were truly on to something.
Continue reading »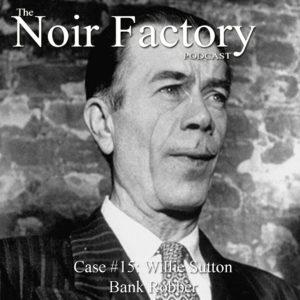 "It is a rather pleasant experience to be alone in a bank at night." –Willie Sutton-Bank Robber
William Francis "Willie" Sutton Jr. was born on June 30th, 1901 in Greenpoint, Brooklyn, a poor tenement neighborhood known at the time as Irishtown. He was the son of a blacksmith and the fourth of five children.
His mother was a devout Irish Catholic who suffered from depression, which was said to be caused by the early death of a daughter. His father, William Sr., traveled for work and was absent more times from home than not.
It was a tough time for the US, but for Irishtown in particular. Willie, a small child who was always fast, wiry, and quick-witted, left school before the eighth grade, but didn't give up on education entirely. Brooklyn in the early twentieth century was a master-class in crime for a guy who knew how to apply himself, and if Willie Sutton was anything, it was industrious.
Continue reading »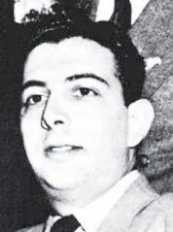 In 1952 the Shadow posed the question "Who knows what evil lurks in the hearts of men?" Every week Eliot Ness and his cohorts crashed into your living room to show society's misfits who was boss, and in the afternoons the Green Hornet and Kato fought injustice and corruption for the greater good.
Also in 1952 Menswear Salesman and Amateur Detective Arnold Schuster caught the eye of the American public for a month.
It was the last month of his life.
In the February of that year Willie "The Actor" Sutton had made his escape from Philadelphia County Prison dressed as a prison guard. It was the third escape for Sutton, who was becoming a folk legend to the people of New York, as well as an embarrassment to the police and FBI.
The fugitive, Sutton, was a professional bank robber who had not hurt a single person in his entire career. Named as the "Eleventh Most Wanted Fugitive" in the United States, he was known as a gentleman and a clothes horse, and investigators hoped to use that to their advantage.
Continue reading »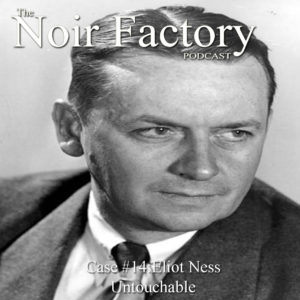 "Doubts raced through my mind as I considered the feasibility of enforcing a law which the majority of honest citizens didn't seem to want." – Eliot Ness, American Lawman
Even as a boy Eliot Paul Ness seemed destined for excellence and if you asked his fellow students, probably seemed most likely to be a crime fighter. He was the youngest of six siblings born to Peter and Emma Ness, a Norwegian immigrant couple that operated a small bakery in Chicago.
Eliot Ness was a bookish young man and a good student, with a reputation for a neat appearance as well as being a loner. As a kid he grew up with a healthy appetite for Sherlock Holmes mysteries and as a son, he kept his nose to the grindstone. He occasionally helped his family out with their bakery, but his parents had bigger plans for their children.
He attended Christian Fenger High School in Chicago where he graduated in the top third of his class. There he was an average athlete who didn't seem to care for team sports.
Continue reading »