The Black Market…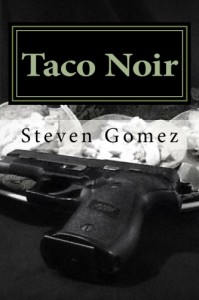 Walk the mean streets of a nameless city alongside a no-name detective as he matches wits with the likes of the notorious Sweet Jesse Vasquez, the lovely ad dangerous Maria Del Toro, and Jimmy Two-Fingers, a second story man with a heart of gold!
Go head-to-head with the best the Federal Bureau of Investigation has to offer!
Thrill to the cases of The Undercover Mulligan, The Hard-Boiled Monte Cristo, and The Absent Artifact!
And of course, learn the secret to delicious Tacos de Pollo.
Equal parts Iron Chef and Sam Spade, Taco Noir takes you back to an age that never was in a collection of fast and fun tales that feed the belly and soul!
---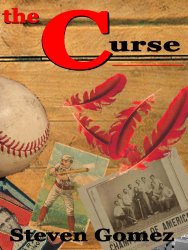 Bernard has lived his entire life under a curse that has haunted his beloved Boston. Born from compromise and short-sightedness, The Curse has spread darkness over the city for generations and robbed the people of joy.
Now at the twilight of his life, Bernard has the knowledge and skill to break The Curse, but will he have enough life left in his old bones to complete his task?
Combining America's pastime with dark, urban fantasy, Steven Gomez brings a contemporary fable to life.
Accompanying The Curse is a tale from Taco Noir – Tales of Culinary Crime.
---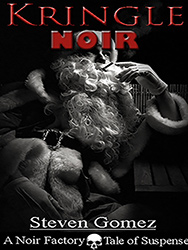 When Santa's helpers are mugged for their charity donations, "Hope Alley" organizers bring in our No-Name Detective to make sure their Santas live through the holidays.
As the clues stack up, our detective learns that there is more to the case than simple muggings, and if he doesn't act fast, then Father Christmas is out of business.
Fast moving and fun, Kringle Noir is a hard-boiled holiday romp with its heart in the right place. A future holiday classic for those who just hate holiday classics.
---