Gratis
The Noir Factory is the internet's most notorious fictional detective agency. From punch-in-the-face noir fiction to speakeasy book and movie events, we've got you covered.
Let The Noir Factory be your guide down the darkest alleys of Hard-Boiled Crime Fiction!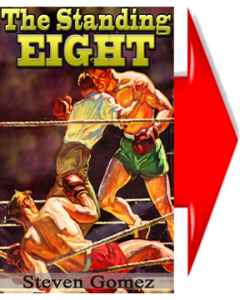 Sign up as a Confidential Informant today!*
All Noir Factory CI's get advance notice of forth-coming books, shows, readings and assorted crimes against literature.
And to seal the deal, sign up to get a FREE E-BOOK Adventure!
(*Out of respect, we will neither spam you nor leave you for dead in an alley.)