Browsing articles in "Podcast"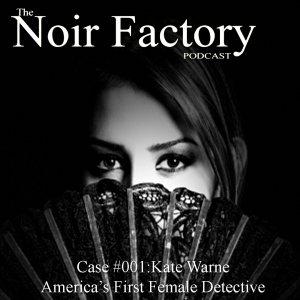 When the door opened at the Pinkerton Detective Agency on August 23rd, 1856, Allan Pinkerton, the legendary chief of the most famous detective shop in history, had no idea what lay ahead of him.
She was, as Allan later described her, "A commanding person, with clear cut, expressive features." He said he wouldn't call her handsome, but a "slender, brown-haired woman, graceful in her movements and self-possessed." He also said that she was of an "intellectual cast."
Despite holding her in high regard upon meeting her, however, it never occurred to Pinkerton that she was there for a detective job.
Continue reading »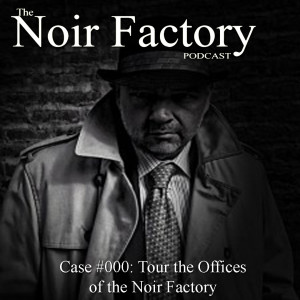 There's a creak at the door, the smell of burnt coffee in the air and a forty-five buried in a desk drawer somewhere under six months of overdue bills.
A knock on the door reveals a woman in black. She's high-couture danger wearing a stylish hat at a rebellious angle. She cradles a cigarette holder with two fingers and between the smoke and her chapeau, her eyes are a pair of diamonds in a sea of shadows.
She sits down and tells her story with the smoothness of fourteen year-old scotch. There's a bit of sincerity in her tale, dancing on the surface, like a buoy over a rough sea of lies.
You start to say that you aren't interested, that she should peddle her fish elsewhere when the sound of a trigger being pulled back captures your attention.
Welcome to the offices of the Noir Factory!
Follow us on Facebook to suggest episode ideas, comment on our blog, and if you feel up to it, leave a review on iTunes.
Oh, and bribery works really, really well.