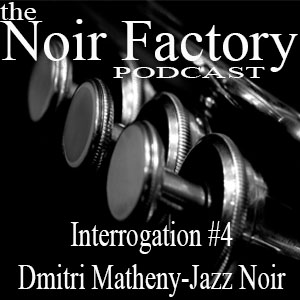 Crime Jazz: "The Femme Fatal. The cop on the beat. The hard-boiled detective. The saxophone under the street lamp in the fog. It's the music of "Chinatown" and "Taxi Driver." – Dmitri Matheny
Today we talk with jazz great and noir aficionado Dmitri Matheny on jazz, television and big screen noir, improvisational jazz, and what it is about some music that just grabs you and won't let go.
You can find all things Dmitri Matheny HERE!